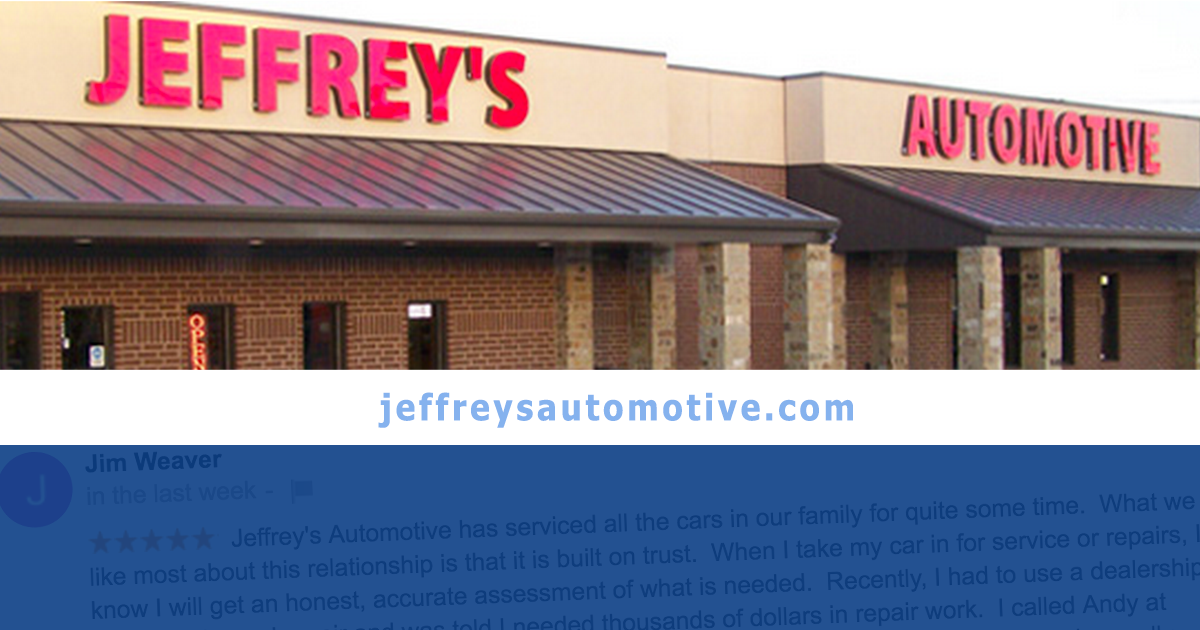 Jim Weaver, a Jeffrey's Automotive customer of over 10 years from Keller, shares his experience with Jeffrey's Automotive. He mentions Andy, a member of our on-site family management team!
Thank you, Jim, for your kind words!
"Jeffrey's Automotive has serviced all the cars in our family for quite some time. What we like most about this relationship is that it is built on trust. When I take my car in for service or repairs, I know I will get an honest, accurate assessment of what is needed. Recently, I had to use a dealership for an unplanned repair and was told I needed thousands of dollars in repair work. I called Andy at Jeffrey's to tell him what I was facing. He walked me through in plain English what was going really going on. Having just the bare minimum work done to get the car running again, I took it to Jeffrey's and got the work done that was needed for a fraction of the cost! I am always VERY SATISFIED when taking my car to Jeffrey's for regular maintenance of repairs."
Call us if we can help you or click here for an appointment!
817-485-7340