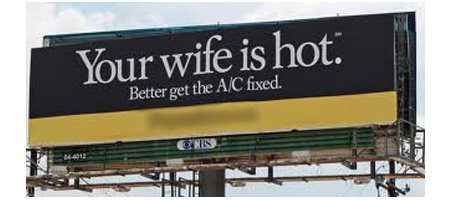 It's only May and while some days have been cool, it's certainly been hot lately!
North Richland Hills customer, Ken Kerby, came in recently:
"Had to replace our a/c on our Honda CRV. Treated us with respect and gave us options. Cold air in our Honda now!!!! . Good customer service"
Some of the most common problems why you're not running cool inside your car might be:
low in freon
compressor issues
defective cooling fan
leaky hose
clogged condenser
broken drive belt
clogged expansion valve
bad fuse
faulty system pressure regulator
other problems that can be diagnosed by a master technician . . .
Driving in Texas, you want your vehicle's air conditioning system working properly whenever you need it – and lately, that's been every day, all day!  The best way to ensure that is to let the master technicians at Jeffrey's Automotive service and maintain your air conditioning system on a regular basis.  We'll make sure the compressor is charged with refrigerant and oil, that everything is cooling properly, check the cabin air filter for debris and change it if it's becoming blocked…recharge the air conditioning refrigerant when necessary…and much more.
When it's 100+ outside, your car is even hotter inside – so optimize your A/C for maximum comfort during these hot summer days!
To learn more about your car's air conditioning, read this informative article on A/C service on the Edmunds.com website.
NOTE:  also another reminder not to leave small children or pets alone in a hot car, even for "just a few minutes"!