COMPLETE CAR CARE
You know all those great mechanics you've been looking for, they work for Jeffrey's!
Jeffrey's Automotive has enjoyed over 35 years of servicing the vehicle needs for its customers. In the same location since 1979, we are committed to providing you the best service and quality automotive repair. When you are looking for a mechanic you can trust, we hope you'll let some of the testimonials of our valued customers speak for themselves!
In most cases, we have our customers in and out in the same day
24/7 drop off with safe to deposit your key for after hours convenience
Maintenance performed by us protects your factory warranty
We service most extended warranties
Service available for foreign and domestic cars and light trucks
Clean, comfortable, air conditioned waiting area
In-house electronic history of service

FROM KELLY JEFFREY VAUGHN, Customer Relations at Jeffrey's Automotive:
"I grew up in our family business – making customer key tags, taking out trash and taking customers home when I was in high school. Now, as a mother of 4 kids of my own, I know how important SAFETY is. So that's why, at Jeffrey's, we say, 'OUR JOB IS TO KEEP YOU SAFE!'
As I deal with hundreds of customers each week, I love hearing stories of happy customers who say they are 'customers for life'!
Please let me know how I can help you say the same thing!"

We offer complete expert automotive repair and maintenance for your vehicle. Click on the following links to learn more:
Clutches
Computer Systems
Electrical Problems
Emissions Repairs
Engine Diagnostics

(we use the same equipment as the dealerships!)

Overhauls
Radiators
Tune-Ups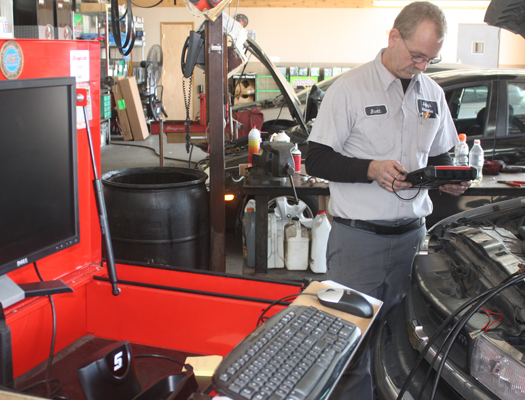 At Jeffrey's Automotive – we are automotive specialists!
We service most vehicles, foreign and domestic:
GM Services & Repairs – including Pontiac, Buick, Chevrolet
Ford Services & Repairs
Chrysler Services & Repairs
Japanese – including Honda, Toyota, Lexus and Acura
Servicing all of Tarrant County!
NRH, Watauga, Keller, Southlake, Mid-Cities

Call us today:
817-485-7340
Address:
5913 Denton Hwy
Watauga, TX 76148
Hours of Operation:
7:30am - 5:30pm
Monday - Friday