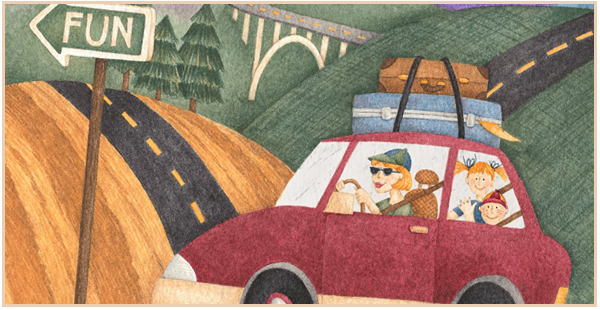 Whether it's a Thanksgiving or Christmas trip to Grandma's, you need to ensure you car is road trip ready!  Among many basic things (like ensuring proper oil change and alignment), here are 3 B's often overlooked as drivers hit the road:
Brakes – while oil changes and state inspections make up "maintenance" in many driver's minds, having your braking system regularly inspected is essential as you head out on the road.  Not only do you need to have complete confidence in your car's ability to stop quickly when driving on unfamiliar roads (accidents like deer crossings can happen on the highway, too), you may encounter rain or other inclement weather. A simple brake inspection (including pads, rotors and brake fluids) is a must before packing the car.
Battery – a most-often forgotten component under your car's hood, the battery should probably be replaced every 3-4 years.  Inspection may eliminate a hassle on your road trip.  Make sure your battery cables are secure and test the battery's capacity to hold a charge — before you get stranded 3 hours from away from your favorite Fort Worth mechanic! Also, as a quick tip: if you need to use jumper cables, simply remember jeffreysautomotive.com/battery and we walk you through the sometimes confusing steps of hooking up your battery cables.
Belts – a broken timing belt can not only mean an inconvenient trip to an out-of-town mechanic, but it might cost you some of that money you were going to spend having fun on your road trip.  Check belts for tears or cracks that need replacement. Let us inspect your belts before you hit the road!
Call us NOW so you're vehicle will be ready when it's time to hit the road!!
817-485-7340