At Jeffrey's Collision Center, at the time of this writing, we have received 110+ reviews online at Carwise, one of the leading third-party review sites for auto body shops in the entire country. We truly value the words (complimentary and constructive) because it makes us better at what we do!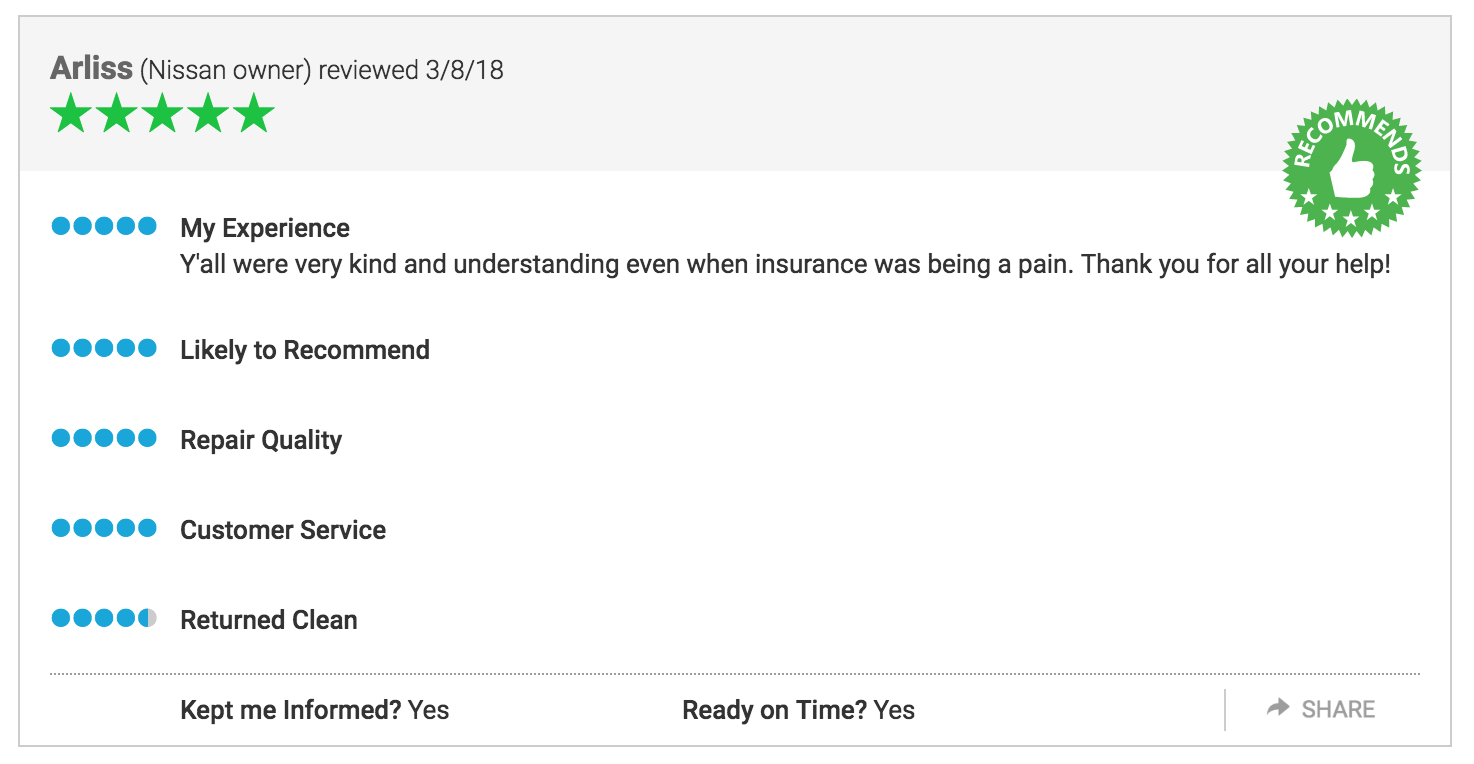 With some of the storms we have had, you may have had hail damage. Whether a fender bender or hail damage, let us help you work with your insurance company to get your car back on the road in great shape!
If you have hail damage or need minor repairs after a collision, contact Jeffrey's Collision Center today!
(817) 485-6420