Jeffrey's Collision Center has worked hard at customer service and to-date, we have over 300 reviews on Car Wise, a third-party review site for auto body repair shops like ours.
Right now, 97% of customers would recommend us! While that 3% is something to eliminate in the future, in an industry where customers are often frustrated by the dents or fender bender, irritated after working with insurance companies, and inconvenienced from being without a car, if we can leave them happy, that's our goal!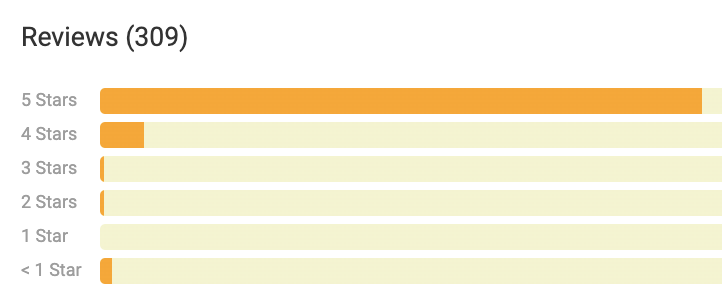 Also, we have over 300 reviews and the vast majority rate us 5 stars!
In July 2020, Megan made these comments about her experience with Jeffrey's Collision Center:
"I worked with Tony and Ceasar. Both were great to work with. I recommend you guys whenever I can. You're reasonably priced and the work is great. I was told it would be over a week before I got my car back for the parts. Had it in 3 days. I was so excited. Will choose you again if needed in the future."
A BMW owner had this to say:
"Yes definitely will let family and friends know about a trustworthy repair and collision repair shop."
Finally, Jennifer said this in her 5-star rating:
"My vehicle looks brand new again! And because you cleaned it inside and out it not only looks new but smells new again too! Thank you so much!"
Call Jeffrey's Collision Center anytime: (817) 485-6420
We are located next to Jeffrey's Automotive Repair: 5907 Denton Hwy., Watauga, TX 76148