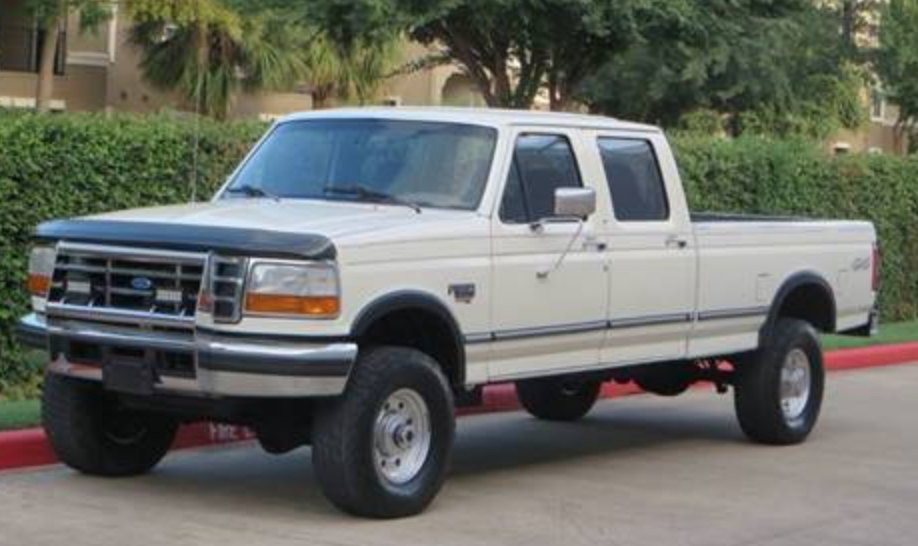 Kevin M. first came to Jeffrey's in December 2008, again that following summer with his GMC Yukon, and then coming back frequently over the decade with a slew of other vehicles. Kevin has left us a number of great reviews over the years and he updated his review in November of 2019.
He lives about 7 miles from the shop so he can get to us quickly. He recently brought in his Ford F350 and left us this 5-star review about our diesel shop:
"Jeffrey's does it again. I use my 97 F350 daily. Had a fuel leak occur while I was south of the Metro-plex, so I called Jeffrey's, advised my situation and that I was going to be there by 11:15a. He said he would try to get it looked at asap. While there at Jeffrey's after I gave them my truck I received great customer care from the group. I was asked by more than one, if they could get me to where I needed to go while my truck was in their care. I had reached out and made other arrangements, but I had not gotten home very long and about 330p Jeffrey's calls to tell me what had been found and asked if I okay the work to move forward with the repair. And before they closed at 530p I had my truck back in business. Diesel shop tech is very knowledgeable. He has completed many repairs for me over time. I trust the job is done right every time. Jeffrey's Automotive has earned our trust. I will recommend Jeffrey's to all my friends."
Repeat customers number in the thousands over our 40+ year existence as a reliable, trustworthy auto repair shop in north Fort Worth.
If you are an existing customer of Jeffrey's, we welcome you to return if you have repair issues with your brakes, transmission, or if you need regularly scheduled maintenance or state inspection. If you are reading this and looking for a mechanic you can feel good about (good enough to leave multiple 5-star reviews), please come see us. Even if you wish to drop by BEFORE you need anything just to meet the staff, please do so. We may have really busy days or times of the day, but we would love to meet you.
Call before you come, 817-485-7340