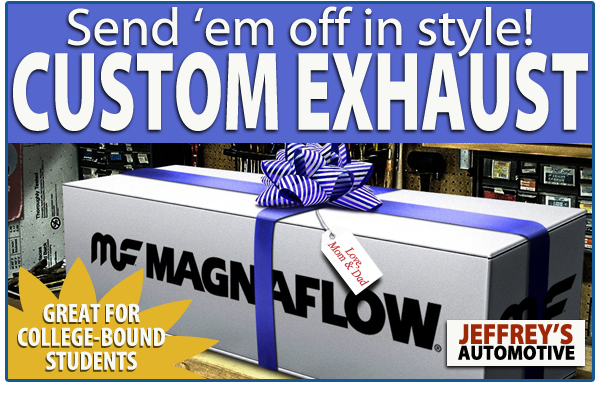 Do you have a college-bound child? Send them off with new custom exhaust! This can make a nice gift at Christmas, graduation, or just about anytime!
At Jeffrey's, our CUSTOM EXHAUST CENTER offers quality performance exhaust products to customize your vehicle's exhaust system!
Complete or Partial Custom & Stock Exhaust Systems
Performance Single & Dual Exhaust Systems
Large inventory of mufflers – chrome and stainless steel tips
Diesel kits and tips
Catalytic Converters
Make them sound as good as they look!