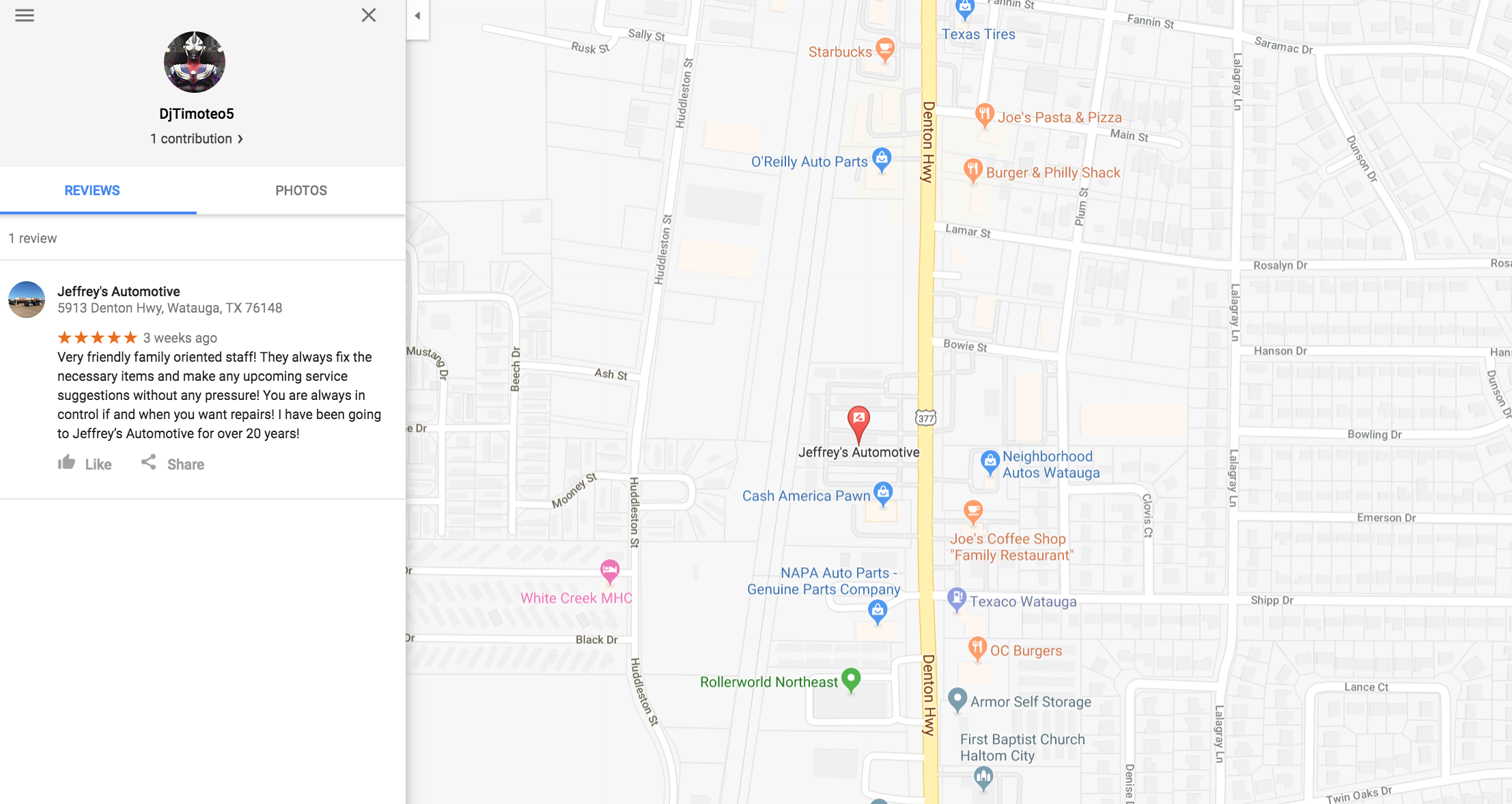 We love it when our customers comment on our "family oriented staff":
One of our long-term customers, under the name of DJTimoteo5, left this 5-star review on Google:
"Very friendly family oriented staff! They always fix the necessary items and make any upcoming service suggestions without any pressure! You are always in control if and when you want repairs! I have been going to Jeffrey's Automotive for over 20 years!"
At Jeffrey's Automotive and Jeffrey's Collision Center, we are all about FAMILY. We treat our employees like family as well, but since we are family-owned and operated (and have been for 40 years), we have family members as part of our on-site management team.
If you are looking for that trustworthy mechanic who treats you like family, come see us!
We are at 5913 Denton Hwy, just south of Keller and north of Loop 820. You can call us at 817-485-7340.