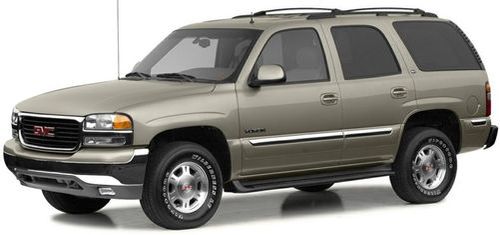 We appreciate so much our new customers. With so many people moving into NE Tarrant County, we know there are people all the time looking for a mechanic they can trust. We get so many referrals from our current customers and they are always bringing us new customers  – thank you!
But after being in business for over 40 years, we do have customers that have been with us for a long time. Like Kevin M. who has been coming to Jeffrey's Automotive for over 11 years!  WOW! Thank you, Kevin, for your loyalty and continued business.
Recently, after yet another visit, Kevin was kind enough to leave us a 5-star review on Google. But this isn't his first review – as a matter of fact, it is his 4th review! Thank you, Kevin! Here's the thread that you can also find if you Google Jeffrey's Automotive and see his updated review in August 2020:
"08/26/2020 The folks that represent Jeffrey's Automotive Repair have a genuine respect for their customers and each other. We are longtime customers and are completely confident when we bring our vehicles in for service that only our best interest is in their efforts to earn and keep our business with them. They have talented representative staff and talented technical staff. If it can be fixed, we trust Jeffrey's Automotive to fix it.

11/15/2019 New review. Jeffrey's does it again. I use my 97 F350 daily. Had a fuel leak occur while I was south of the Metro-plex, so I called Jeffrey's, advised my situation and that I was going to be there by 11:15a. He said he would try to get it looked at asap. While there at Jeffrey's after I gave them my truck I received great customer care from the group. I was asked by more than one, if they could get me to where I needed to go while my truck was in their care. I had reached out and made other arrangements, but I had not gotten home very long and about 330p Jeffrey's calls to tell me what had been found and asked if I okay the work to move forward with the repair. And before they closed at 530p I had my truck back in business. Diesel shop tech is very knowledgeable. He has completed many repairs for me over time. I trust the job is done right every time. Jeffrey's Automotive has earned our trust. I will recommend Jeffrey's to all my friends.

This is a great place to have my vehicles serviced. I have 1995, 2002, 2004, 2007 year model vehicles. They have worked to keep my business every time I come in. Very Happy Customer. Not long ago Jeffery's Automotive performed an Engine replacement on our 2002. They kept us informed through out the job and gave us options to let us decide our needs vs cost. I was very pleased with Michael's professionalism and as far as that goes I can say the Service Reps are a Top Notch Group. We will continue to bring the work to them.

1-23-2019 This review is an update to my previous statement. We have continued using service provided by Jeffreys Automotive. We've been satisfied with their service, we have promoted their business many times. And plan to continue sharing with our contacts, the good name "Jeffreys Automotive" as a great alternative to have work performed on our vehicles. We have added a diesel to our vehicles list and have had great experiences with services provided by the resident Diesel Specialist. And as normal operations go, Service desk Representatives provide their best efforts to keep the customers informed to allow us to make our decisions appropriately. We are long time customers, over 20 years. If I'm asked do I know of a good auto-shop? My answer is Yes. Jeffreys Automotive in Watauga.

9/12/2019 Update review. Previous statement made stands. We trust Jeffrey's Automototive to stand behind their work."
As Kevin mentioned, he has had a variety of vehicles in our shop. So whether you have a Ford or GMC, come and see is. If Kevin has been coming  for over 10 years, we want you to take his word for it!