We know our customers are very busy – and to drive from Keller, NRH, Saginaw, Colleyville or Southlake (as many have), only to sit and wait would not be a good use of your time.  So we encourage our customers to make an appointment via our online appointment scheduling system!
Click on the the "Click Here to Make An Appointment" on the right side of our website and you will find the following screen: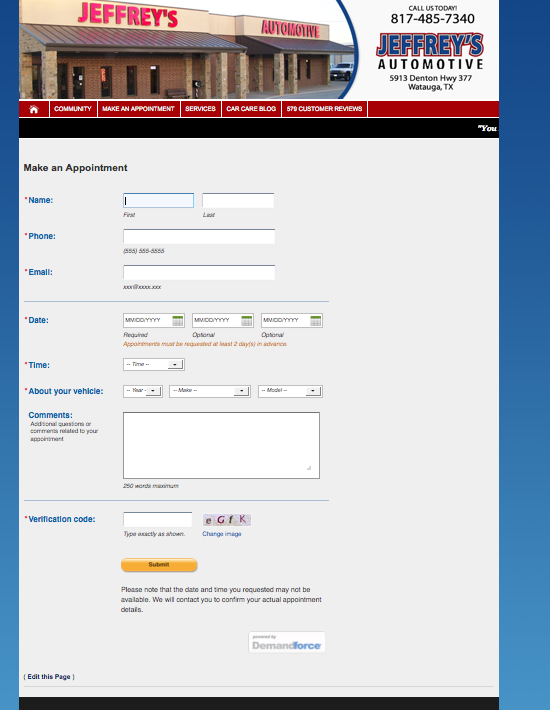 Simply tell us your name, phone #, email address, some basic vehicle information (make/model and reason for your appointment) and then select the date/time you would like to come in! It's that simple.
Whether you need a brake inspection, alignment, or other maintenance or repair services, you can count on our 5 customer service writers to greet you with friendly service and an eagerness to see you back on the road as quickly as possible. Scheduling an appointment gives you more control over your schedule and ensures your wait time is less.
How can we help you today? (we've made it even easier, click any image in this post to schedule your appointment!)