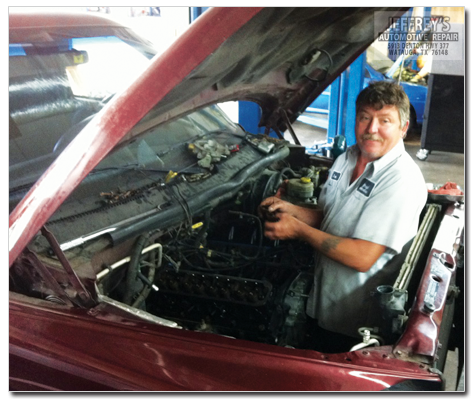 Transmissions are designed to move into gear without difficulty.  So when your automobiles transmission hesitates or refuses to shifts, something is worth looking at by an ASE Certified Mechanic (we have 8 at Jeffrey's!).
Your vehicle's transmission may well be one of the most complex components of your car.  That's why it's important to trust its maintenance and any transmission repair in Fort Worth to a full-transmission shop like Jeffrey's, a AAA-approved repair shop in the Fort Worth area.  There are a number of problems that can be resolved with an adjustment while others may require a complete transmission overhaul.  Our skilled mechanics have the training and expertise to properly diagnose and fix any transmission problem.
A few recent customers who also had transmission problems share their experience at Jeffrey's Automotive (click to enlarge the image):


Every automotive manufacturer has compiled a list of necessary maintenance that must be performed. The maintenance is required at certain mileage intervals and is designed to maximize your vehicles performance and promote durability. At Jeffrey's Automotive, we believe the investment you have in your vehicle is of the up-most importance.   Our #1 priority is your safety on the road!
If you are needing transmission repair today, click on the button below to set up your APPOINTMENT – come see us!