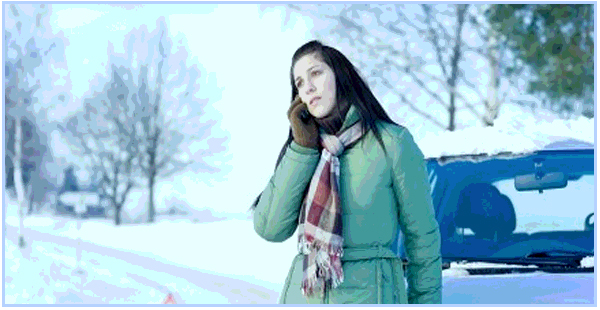 Will your family be traveling for the holidays?  A ski trip to Colorado?  A family reunion around New Years?  Is your vehicle road-trip-ready?
Before taking to the highways, let Jeffrey's Automotive offer you a road-trip-ready checkup that could possibly prevent any breakdowns or becoming stranded alongside the road.   Who wants to spend their holiday stuck at an unfamiliar mechanic shop.  Not only would you be forced to spend precious vacation time at the auto repair shop, your unforseen repairs may eat up alot of your vacation money.  Plus, what would do you with the kids while the car's at the shop?  Ugh – so inconvenient!
While some car trouble is unpredictable, the best course of action you can take is to let us inspect your vehicle and get it "road-trip-ready"!
Here's a easy checklist to go over for your vehicle before you hit the road:
State inspection!
Check Engine Oil levels and dates due for Oil Changes
Transmission and Differential Fluids Checked
Check Hoses for cracks that need replacement
Check Belts for tears or cracks that need replacement
Engine Coolant levels should be topped off
Tire Pressure levels according to vehicle's specifications
Tire Rotation
Snow Tires required if traveling to a snowy, icy climate
Battery replacement recommended if more than 3-4 years old
Wiperblades
Headlights and Brakelights
Brake system checked including pads, rotors and brake fluids
If you've been busy shopping or carting the kids around, you may not be keen to the potential problems with your vehicle.  Take a day and test drive your vehicle on the highway to listen for any noises and watch for trouble signs with any of the gauges.  If you hear any grinding or shaking with your vehicle, it is wise to bring it to Jeffrey's for a complete diagnostic workup and have any repairs taken care of before you head out.
Your vehicle will now be ready to get you to your holiday destinations, safe and worry free!
Whether you need a brake inspection, alignment, or other maintenance or repair services, you can count on our 5 customer service writers to greet you with friendly service and an eagerness to see you back on the road as quickly as possible. Scheduling an appointment gives you more control over your schedule and ensures your wait time is less.
How can we help you today? (we've made it even easier, click any image in this post to schedule your appointment!)