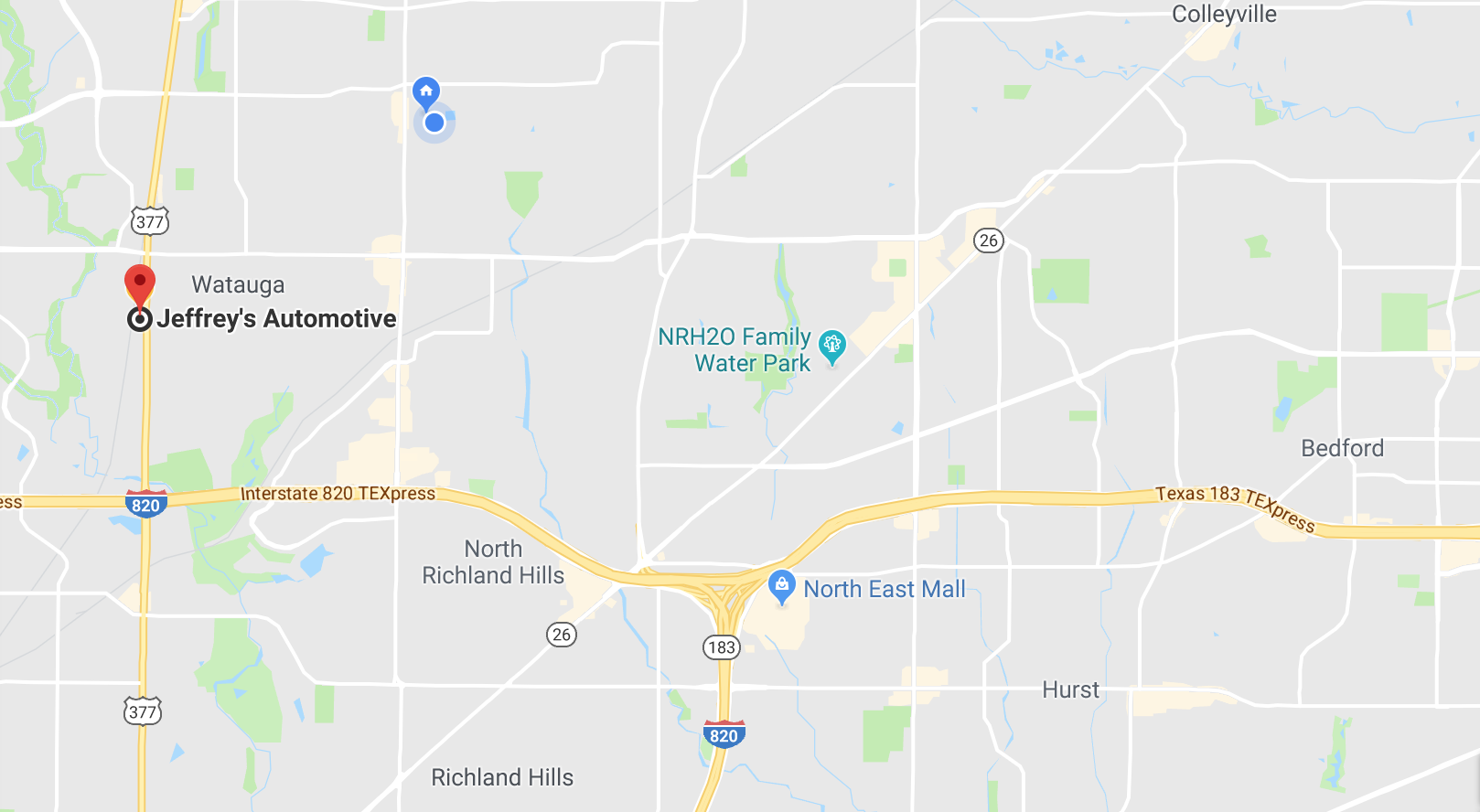 We know that our customers have choices in auto repair. If you live near Watauga or North Richland Hills, there are a number of fine mechanics to choose from.
Now, let's consider Bedford. It's located 8-10 miles east of our shop on Denton Hwy 377. And if there are a handful of shops near us in the Watauga/North Richland Hills area, there might be dozens and dozens of options between us and Bedford to choose from.
So when Mrs. Rough left us the following review, we had to share it with you:
"Best auto folks ever! Been customer over 10 years and Jeffrey's has always done only necessary work while letting me know what work can be delayed and for how long—-wow! Staff know what they are doing and really Work with me and my budget to keep my 18 year car running smoothly! They are open Monday thru Friday and it's more than worth the logistics for their honesty, skills, friendliness and willingness to work with me. Definitely recommend Jeffrey's as the best ever!"
Mrs. Rough has been a customer closer to 15 years – and living in Bedford, she still brings here vehicle to us. That says something!
Call ahead and we can give you an estimated wait time: 817-485-7340
Or drop by if you are anywhere between us and Bedford:
5913 Denton Hwy 377