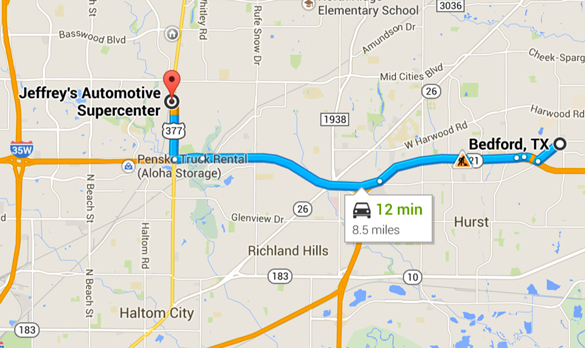 In serving customers across the greater Fort Worth area, we love to spotlight customers all from one location. Notably, between our shop and Bedford, we acknowledge there are many auto repair places. Getting to our shop from Bedford via 183/820 or Mid-Cities Blvd is a pretty straight shot, but there are plenty of options for mechanics in between.
Let's just let some of our recent Bedford customers tells us about their experience at Jeffrey's Automotive: (click to view larger image)






If customers drive from Bedford past other garages, wonder if you should try out Jeffrey's too?