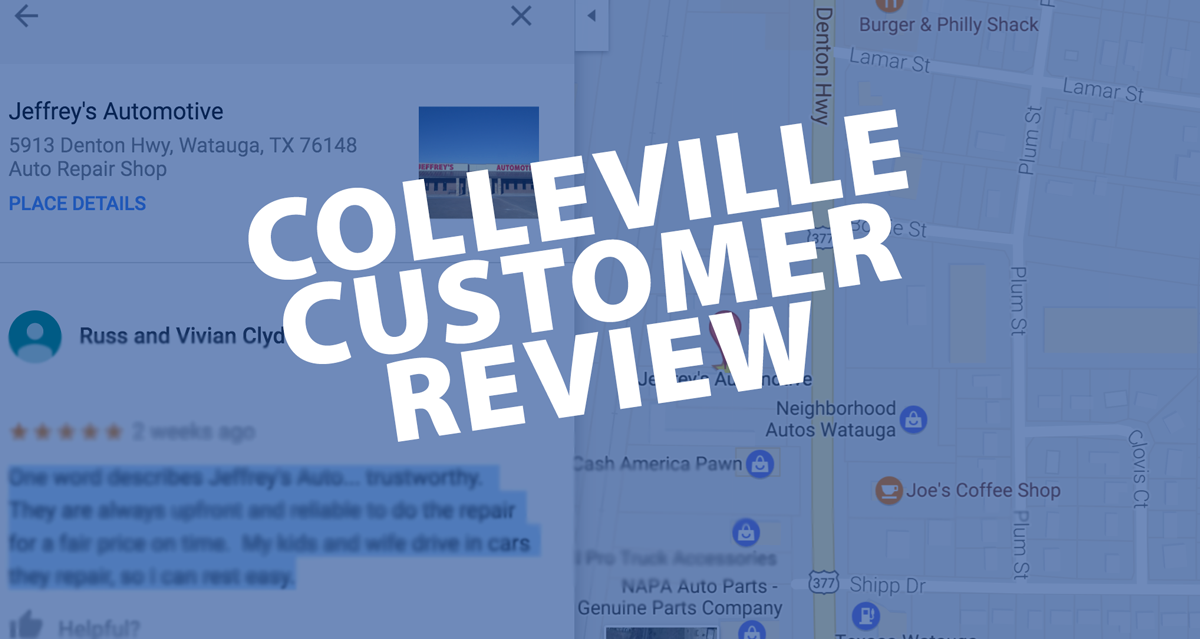 Thankful for customers who share their experiences with us. We have thousands of happy customers over the past 30+ years in business and we appreciate those willing to state their opinions. We have binders full of letters, testimonials and reviews. In recent years, we are thankful for customers who have shared those on our Google page.
For instance, long-time customer, Russ Clyde of Colleyville shared these thoughts:
"One word describes Jeffrey's Auto… trustworthy. They are always upfront and reliable to do the repair for a fair price on time. My kids and wife drive in cars they repair, so I can rest easy."
We know customers have a choice in car care. We believe we are faster than any experience at any dealership (one customer said so in this testimonial). We also believe our 30+ years experience sets us apart from shops that pop up and wear the banner of a national chain. Customers tell us all the time that our longevity speaks volumes toward the kind of trust they can have in our care for your vehicle.
If you are in need of a mechanic, call 817-485-7340 and talk to any of our friendly customer service advisors. You can also click the link below to schedule an appointment. We hope to see you soon!