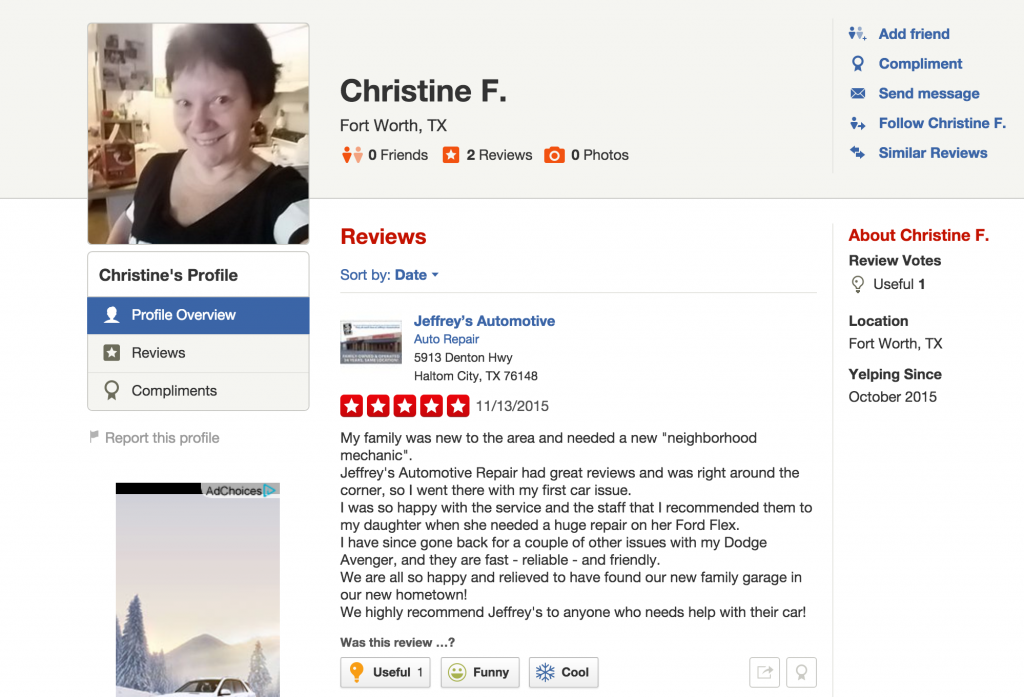 Christine recently gave us a glowing review on Yelp. Here's what she said:
"My family was new to the area and needed a new "neighborhood mechanic".
Jeffrey's Automotive Repair had great reviews and was right around the corner, so I went there with my first car issue.
I was so happy with the service and the staff that I recommended them to my daughter when she needed a huge repair on her Ford Flex. I have since gone back for a couple of other issues with my Dodge Avenger, and they are fast – reliable – and friendly.
We are all so happy and relieved to have found our new family garage in our new hometown! We highly recommend Jeffrey's to anyone who needs help with their car!"
When you move to a new area, one of the most important places you can find is your automotive repair shop. For maintenance or repairs, you are going to need a mechanic for oil changes, state inspections, brake repair, alignment, AC work and so much more. So glad Christine found Jeffrey's!