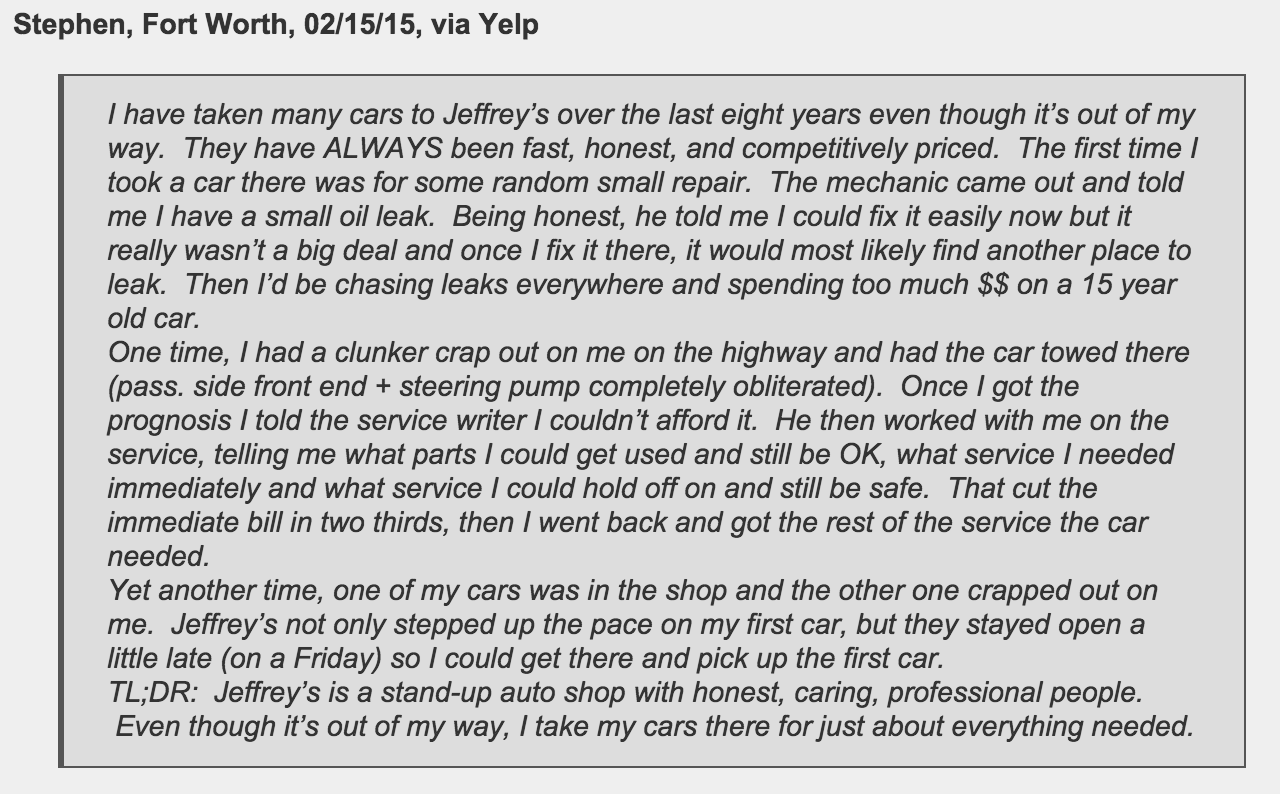 Recently, a Yelp customer (Stephen), wrote this really great review of Jeffrey's Automotive (click above to view the larger image). Here are a few things he mentioned:
I have taken many cars to Jeffrey's over the last eight years even though it's out of my way.
They have ALWAYS been fast, honest, and competitively priced.
I told the service writer I couldn't afford it.  He then worked with me on the service . . .
They stayed open a little late (on a Friday)
Jeffrey's is a stand-up auto shop with honest, caring, professional people.
Even though it's out of my way, I take my cars there for just about everything needed.
Wow, thanks Stephen for the kind words!