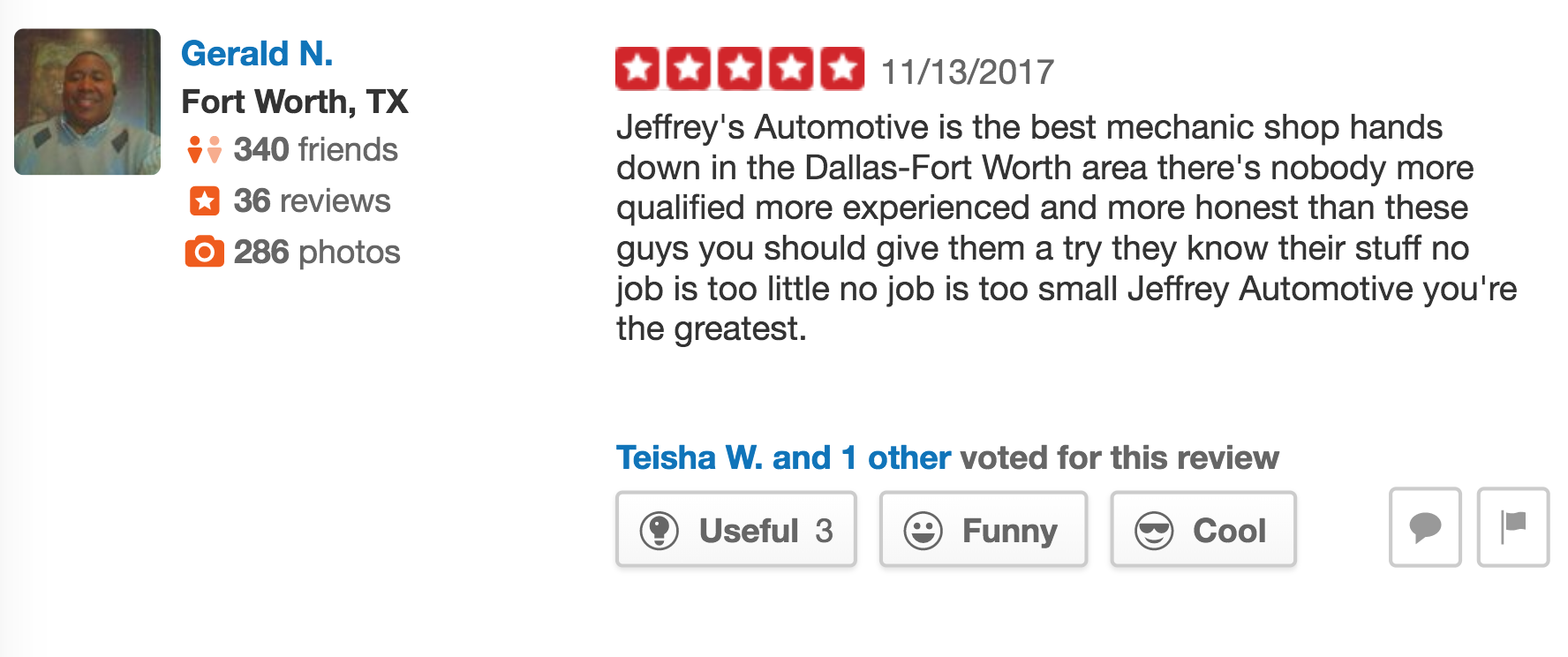 In north Fort Worth, the car repair business is very competitive. While there are so many good shops to choose from, we love to let our customers share their experience. We love to hear from new customers but we really treasure the customers that have been with us for a very long time.
Fort Worth customer, Gerald N., who has been a customer at Jeffrey's for almost 10 years, wrote a review on Yelp about his experience. He writes:
"Jeffrey's Automotive is the best mechanic shop hands down in the Dallas-Fort Worth area there's nobody more qualified more experienced and more honest than these guys you should give them a try they know their stuff no job is too little no job is too small Jeffrey Automotive you're the greatest!"
We love our customers who have been with us as long as Mr. Norman has! In a highly competitive industry, with a mechanic shop on every corner in this part of Fort Worth, we appreciate the loyalty of our long-time customers.
Please give us a call: 817-485-7340 or click for an appointment