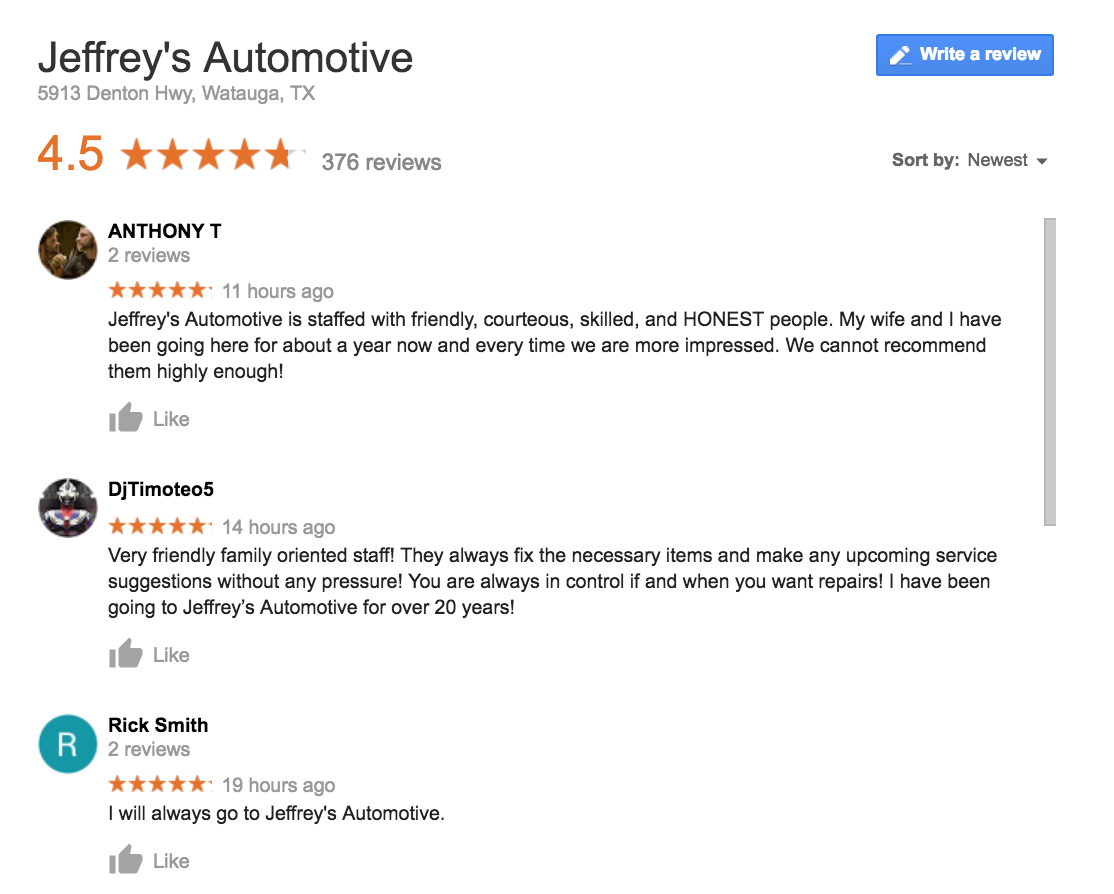 Loyal customers are a treasure for any business, but especially in the automotive repair business. We are certainly aware that our industry is often notoriously known for mistreating customers or not doing more to make a customer's experience all it should be. At Jeffrey's Automotive, we are changing that mindset and it is our goal to treat everyone with respect!
Some of our most loyal customers have recently given us 5-star reviews on Google. Here are some of their comments:
(ANTHONY T) Jeffrey's Automotive is staffed with friendly, courteous, skilled, and HONEST people. My wife and I have been going here for about a year now and every time we are more impressed. We cannot recommend them highly enough!
(DjTimoteo5) Very friendly family oriented staff! They always fix the necessary items and make any upcoming service suggestions without any pressure! You are always in control if and when you want repairs! I have been going to Jeffrey's Automotive for over 20 years!
(RickSmith) I will always go to Jeffrey's Automotive.
We love our loyal customers. We have been at the same location for 40 years and have served thousands of customers from all over Tarrant County! If you need a mechanic, call us: 817-485-7340