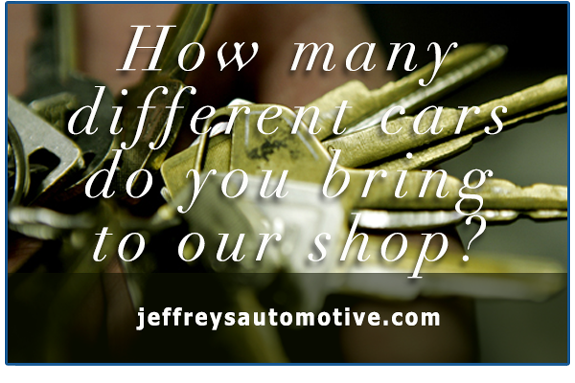 Ruben Gonzalez, North Richland Hills, has brought his cars to Jeffrey's Automotive for over 15 years. Here's what he said in a review after a recent review:
"I have used Jeffreys automotive services on and off for at least 15 years, as I recall it was on my 1989 Oldsmobile Cutlass Supreme it was a nice and rare 5 speed manual transmission, black car.
It about the summer of 1998 when they did a full A/C system conversion to R134. Nice job they did, I really enjoyed that car and the cold A/C that summer, now i still bring my cars to them for repairs and preventative maintenance, Honest, Cordial, and Helpfull Staff from the Front Office to the last shop bay.
They now service my latest vehicles 2012 Ford F350, 2003 MB, 2006 BMW X5, 1984 Fiat Spyder, And our fully restored 1967 Ford Mustang Convertible. I highly recommend their services."
Thank you, Ruben, for trusting us with ALL your vehicles for ALL these many years!