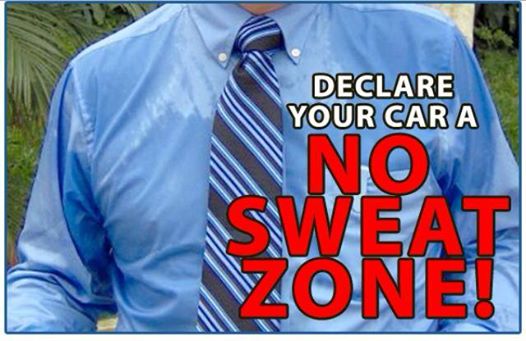 As summer rolls on, it is getting hotter and hotter! But you need not endlessly suffer from heat INSIDE your car. As a matter of fact, we say:
"DECLARE YOUR CAR A NO SWEAT ZONE"!
If your A/C is not blowing cold air, we can fix it. Ruban Gonzalez, a customer from North Richland Hills for over decade, shared a review in a recent summer about how Jeffrey's helped him install a new A/C in one of his vehicles. Here is his review:

When you are in your car as much as we are (whether transporting kids to church camp, back-in-forth to day camps or to meet friends for visits to the water park), you want your car to be a comfortable place to be.
If you need a mechanic who can fix your A/C and get you cool and comfort again, please let us help: WE CAN FIX IT!
If we can be of service to your car or truck (including diesel trucks), please call us or click the link below to schedule your appointment!
CALL: 817-485-7340