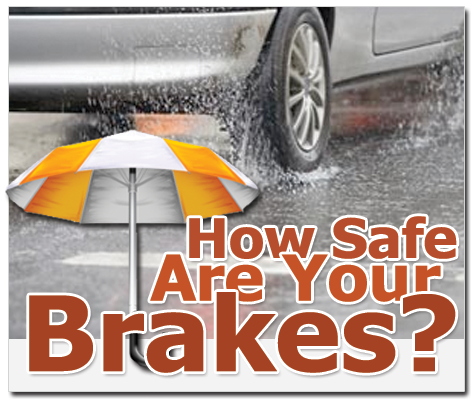 April showers bring . . .
After the drought of 2011 that hit the Fort Worth area (and most of Texas), it's been nice to get a little rain lately.  As a matter of fact, I saw one report that said we're getting over 7″ of rain in April and May.  So this month's showers will bring more than just a pretty set of flowers for your garden, but also dangerous, wet roads.
In addition to keeping your tires and wiper blades in good condition, make sure your brakes are safe!
At Jeffrey's, we offer complete car care, including a quality brake inspection. If you are worried about how much a brake check costs, don't worry!  Click on the button below and schedule your appointment today for your FREE brake check: