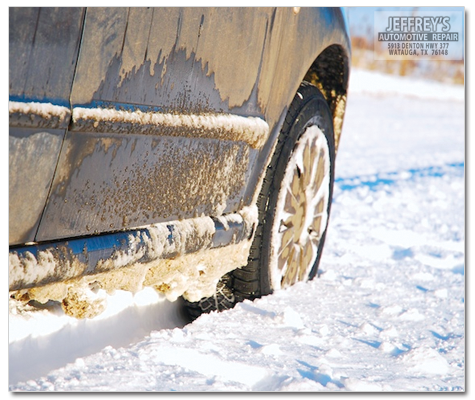 While we may not have the frigid conditions of Minnesota or the continuous icy road conditions in the northeast, we can have our version of winter weather driving hazards.
BLACK ICE – often we will have rain mixed with below freezing temperatures, so this creates a thin layer of ice on the blacktop highways.  However, because drivers can see the blacktop, they think they are driving on simply wet roads.  This is a very dangerous condition for drivers who are not driving smart.
SNOW – yes, occasionally we have snow!  This should be a reminder about the safety of your brakes.  Are your brakes able to help you stop suddenly?
COLD – while we fix a lot of air conditioners in summer Texas heat, we also fix heaters.  As you cart the kids to and from school, make sure they are warm and cozy.  Low temperatures also remind us that cars need a regular battery check and tune-up.  Don't wake up stranded because your car wouldn't start!
For many Texas drivers, winter weather driving is a challenge because we often may be experiencing 80 degree temps in December or January!  When a cold spell hits, be safe, drive alert and aware, and let us make sure your car is winter-ready!
For more tips on winter driving, read this article, "8 ways to get your car ready for winter weather".