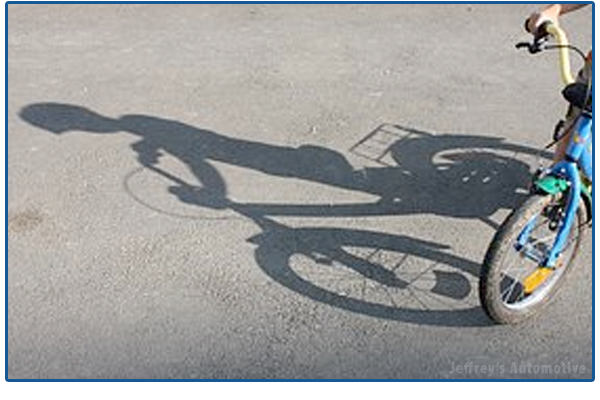 As the holidays fast approach, you may be thinking about your upcoming road trip.   Keeping you safe on long road trips is part of our mission.  But what about everyday driving around town?  Will your brakes be reliable when you need to stop suddenly?
You are driving around your neighborhood bringing the kids home from school or football practice.  Suddenly, a young boy pops out on his bicycle from the parked car right in front of you.  Perhaps a dog darts into the street when you are talking on the phone with your spouse about the evening plans. Or another unaware car runs a stop sign right in front of you.  Scary moments – times that can change life in a second if you are not confident in your car's brakes.
Regular brake inspections are essential as part of your vehicle's ongoing maintenance, helping to ensure its safety and reliability. Check out this article if you are wondering if you might need new brakes.
At Jeffrey's, we offer complete car care, including a quality brake inspection. If you are worried about how much a brake check costs, don't worry! Click on the button below and schedule your appointment today for your FREE brake check: