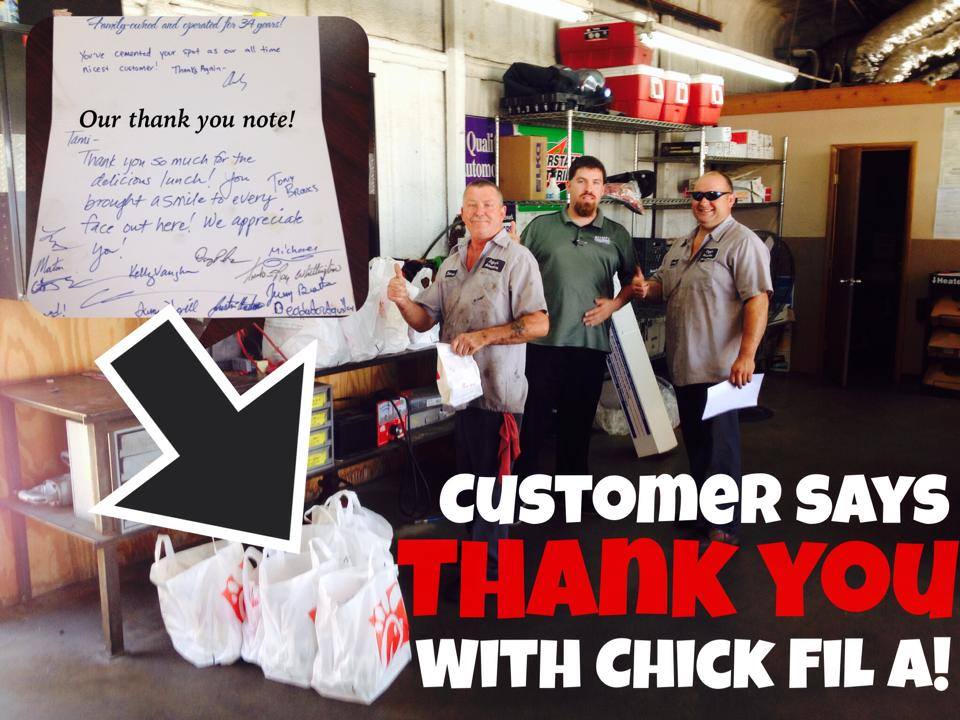 Wow, what a day!
One of our many happy customers says THANK YOU by bringing us 24 combo meals from Chick-fil-A!  What a treat!
Quick to write a thank you note, we may have forgotten our napkins (pardon the fingerprints!)
We love making our customers happy!!  Read more of the thousands of reviews from other happy customers throughout the years!