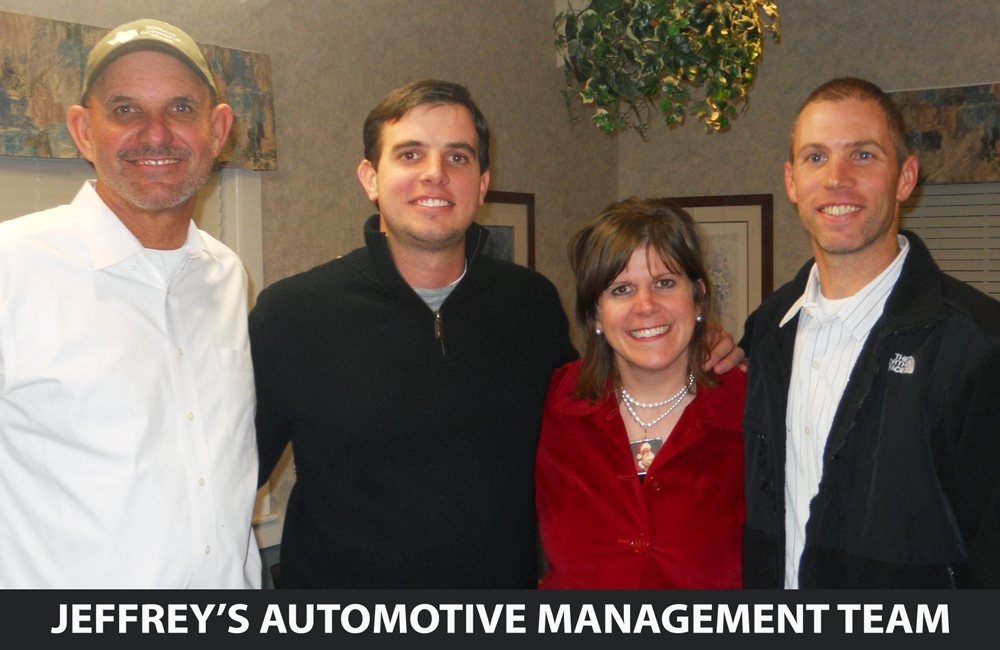 If you've driven up and down Denton Hyw 377 (just south of Keller, and north of 820 in North Fort Worth) on the weekends, you may have noticed something unique.
During the week on our road-side digital billboard, we promote mechanic services such air conditioning, wheel alignment, brake repair, check engine light and state inspection.  But on Saturday and Sunday, we deviate from those topics.
On the weekend, you'll see inspirational messages and Bible verses.
We are a family-owned business, with our history and business principles based on our Christian faith.   When you come to our shop in the Watauga/Haltom City area (just south of Mid-Cities on 377), you will likely see up to 7 friendly faces ready to greet you, including 4 members of the Jeffrey family:
Morton Jeffrey, Owner
Tony Brooks, General Manager
Andy Jeffrey, Service Writer (Andy and Tony are brothers-in-law)
Kelly Jeffrey Vaughn, Customer Relations & Communication (Kelly is Morton's oldest daughter)
Morton, Tony, Andy and Kelly make up the on-site management team of Jeffrey's Automotive.  Over the years, other members of the Jeffrey family have also lent their skills to the family business.  Because we believe in family, we do our very best to treat our customers like family, too!
A few recent customers have told us that it felt like they had been with family!  (click the images below to see larger size)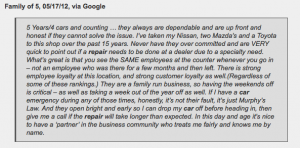 If you are needing any car maintenance or repair today, click on the button below to set up your APPOINTMENT – come see us!