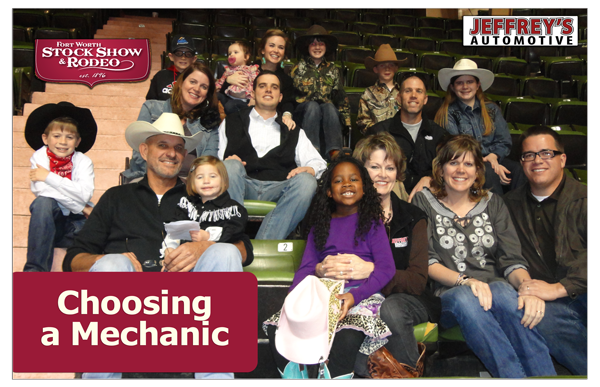 Continuing our series on helping customers choose a mechanic in the Fort Worth area, we focus on family.  At Jeffrey's, we are proud to be family-owned and operated.
When looking at automotive repair facilities, it's important that you know we are family-owned and operated, and have been that way for 33 years!  Our current on-site management team includes Morton Jeffrey (Owner), Tony Brooks (General Manager), Andy Jeffrey (Service Writer), and Kelly Jeffrey Vaughn (Customer Relations).  Tony is married to Kelly's sister, Becky, and have 3 children, with one to be born within a few weeks!  Andy is the proud father of one daughter and is married to Jessica.  Kelly is married to Randy Vaughn, with 4 children.  Sam Jeffrey and his wife, Emille, live in the Washington D.C. with 3 children (with another one on the way, too).  Morton and his wife, Suzy, have been married for over over 40 years!
(in the above picture, all the Fort Worth-based members of the Jeffrey family enjoying an annual family tradition at the Fort Worth Stock Show & Rodeo!)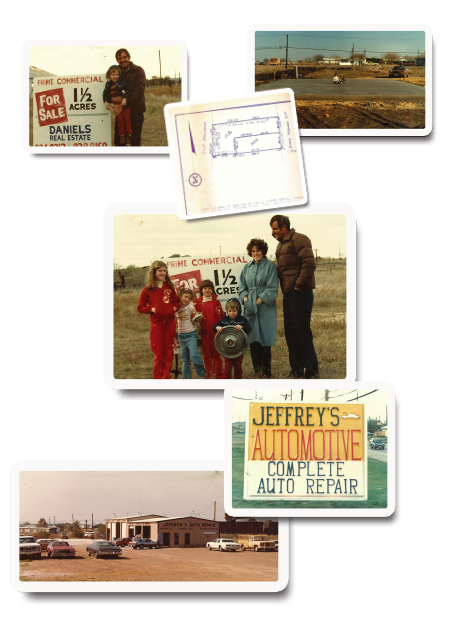 Our commitment to exceptional customer service sets us apart from other car repair shops.  We are locally owned and operated, and as a family-owned business, we understand how important it is to have a safe vehicle to take you to work, school, church and on your next road trip.
At Jeffrey's Automotive, we treat your vehicle as if it were our own.  We are husbands and mothers who carry around our families in vehicles we expect to keep us safe on the road.  Whether it is a routine oil change, or brake repair or alignment services, we want you to feel confident in choosing Jeffrey's Automotive for all your automotive repair and maintenance needs.
Click here for other tips in choosing a mechanic.
If you are needing car repair today, click on the button below to set up your APPOINTMENT – come see us!