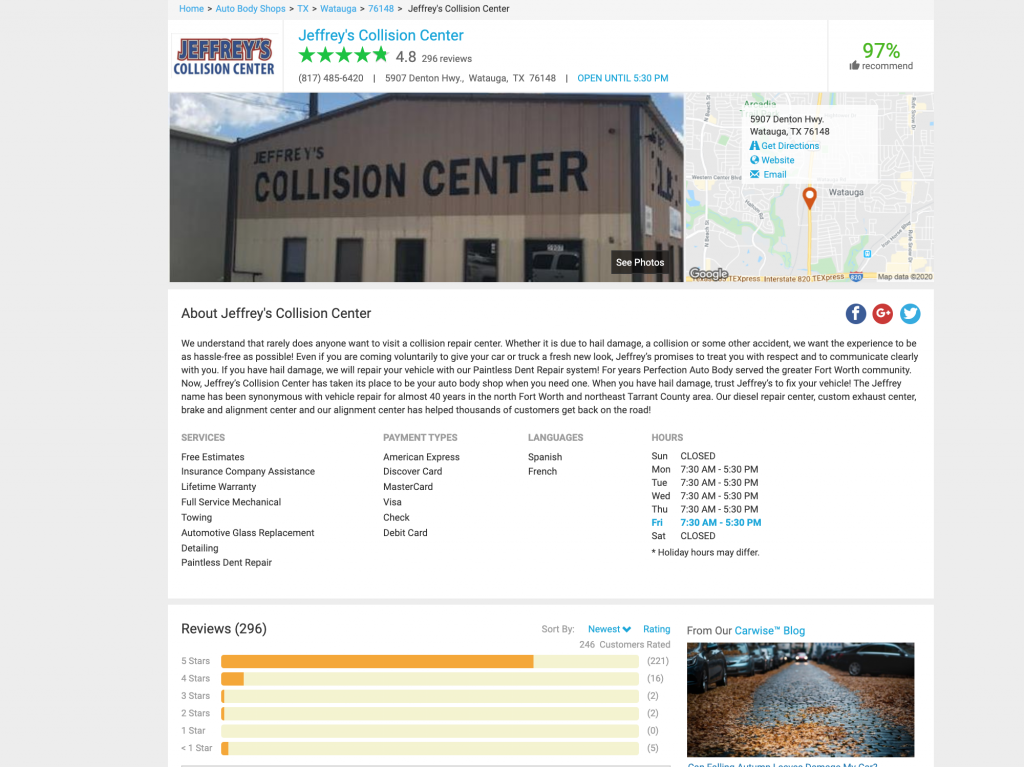 One of the most frustrating parts of post-accident follow-up is dealing with insurance companies. Some are easier to work with than others. At Jeffrey's Collision Center, we want to help you navigate the world of insurance if you come to us after a fender bender, just like Nathaniel did recently.
After his experience with our Collision Center, Nathaniel left us this nice 5-star review:
"Had an unfortunate fender bender but Jeffreys came through had my rental with Enterprise delivered to their shop so I didn't have to find a ride. Then took care of everything with insurance and had me back on the road in no time. My truck looks great and couldn't even tell it had been wrecked. The staff is amazing and friendly. I would highly recommend them to anyone needing collision or automotive repair needs. Thanks again Jeffreys!"
Here are some other recent reviews and articles from our Collision Center:
At the time of this writing, we almost have 300 reviews, with an average review rating of 4.8 out of 5. Here's a link to CarWise, a third-party site that allows customers to leave reviews about body shops like Jeffrey's Collision Center.