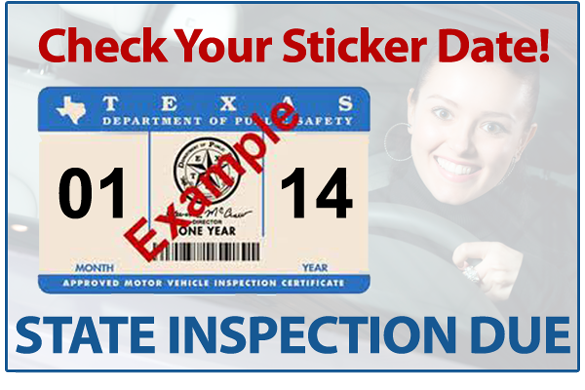 Check your vehicle's inspection sticker date. If the dates resemble the image above, it's time for your vehicle's state inspection – if you live in Fort Worth, Keller, Watauga, North Richland Hills and surrounding areas of NE Tarrant County, let us get your vehicle inspected and back on the road!
If you're check engine light is on, your vehicle cannot pass state inspection. So come on in and let us take a look, find the codes, and get it repaired. Sometimes it may just be a small thing! And you don't want to be pulled over in your kid's school zone because of an outdated state inspection (imagine the embarrassment your teenager would feel!)
So remember, inspection due = January 2014!