Best Automotive repair shop.
Those are words of a customer named Bill. His 5-star review came in even as we have been open during the COVID-19 pandemic. Great words that sum up what we have always thought 🙂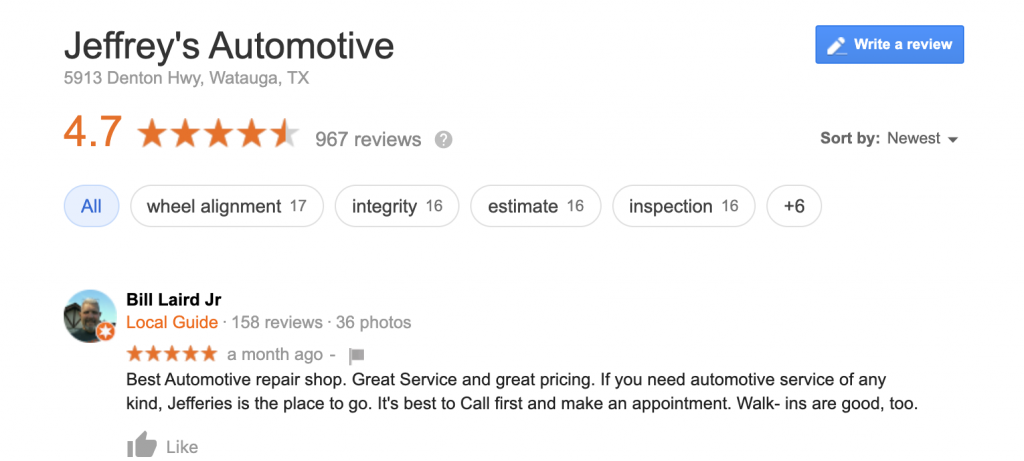 Bill continued and offered additional thoughts. He added:
Great Service and great pricing.
If you need automotive service of any kind, Jefferies (sic) is the place to go.
It's best to call first and make an appointment.
Walk-ins are good, too.
We are also supportive of Governor Abbott's plan to Re-Open Texas. We do ask all of our customers to be wise so that the health and safety of our customers AND our long-term economy are prioritized.
If you have any questions about how we can serve you during this time, please call us during our working hours, Monday-Friday, 7:30am – 5:30pm
CALL 817-485-7340