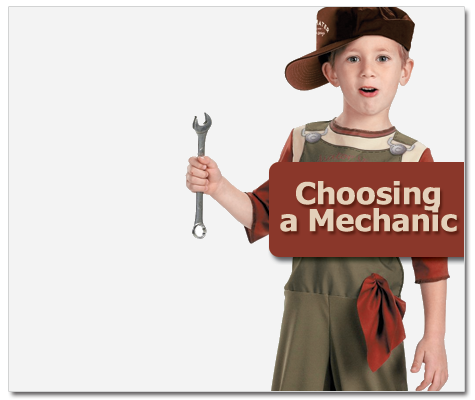 People always ask, "how do I find a mechanic for my vehicle?"
If you are new to the Fort Worth area, or unsatisfied with the customer service at other automotive repair shops, we want you to choose Jeffrey's Automotive.
In choosing your mechanic, one of the best tools for choosing a mechanic is reading reviews online.
There are plenty of sites to review a mechanic and while we may not get a perfect 5-star review every time, we stand confident that our customer reviews tell the story of the customer experience at Jeffrey's.  We can say all we want about our integrity, trustworthiness, and excellent customer service, but we encourage you to look at a few of the following sites for testimonials and reviews.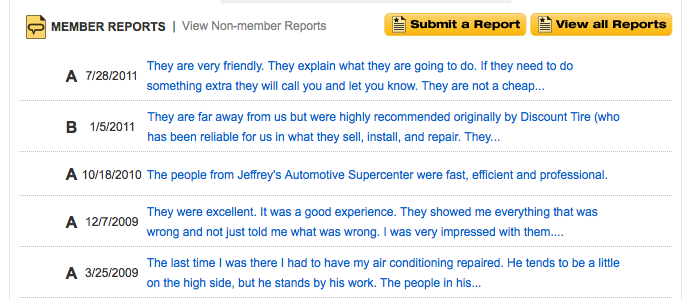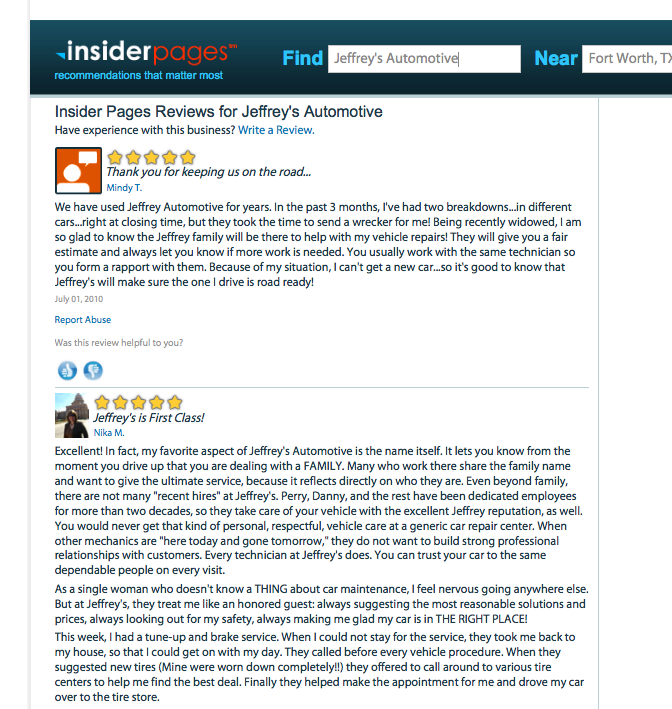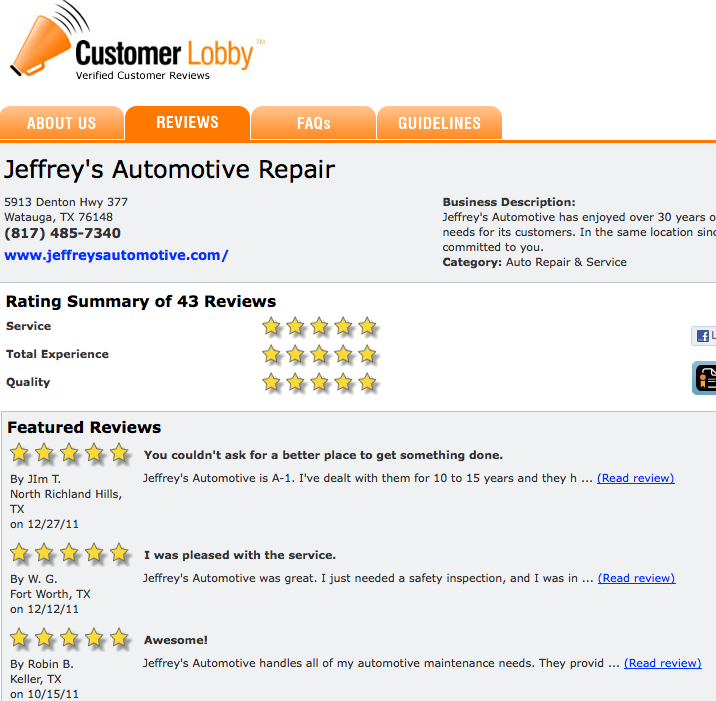 We often say, "you know all those great mechanics you've been looking for?  They all work here at Jeffrey's Automotive!" We think our customers' experiences back up this claim.
Click here for other tips in choosing a mechanic.
If you are needing car repair today, click on the button below to set up your APPOINTMENT – come see us!