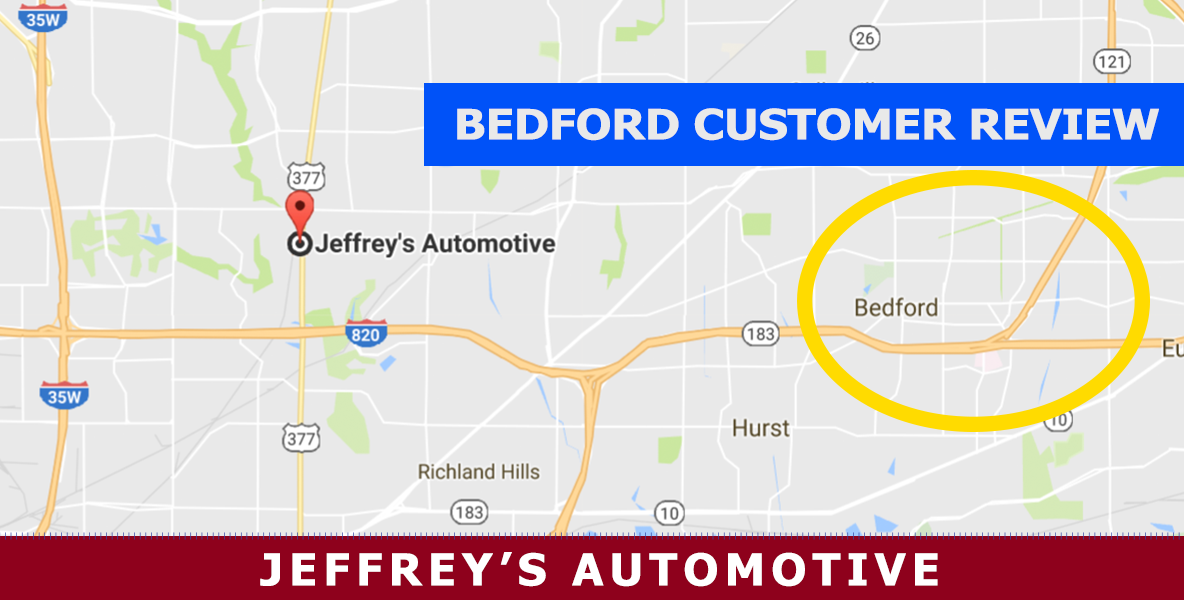 After being in business for 38 years, we are used to seeing thousands of customers from nearby North Richland Hills, Watauga, Haltom City, Keller and the greater north Fort Worth area, we love customers from a little further away like Arlington, Kenndale, Rhome, and certainly from the H-E-B area off 183.
Kimberly Miller of Bedford lives close to 15 miles away and most likely passes a couple of dozen locally-owned and franchised auto repair facilities.
They Yeakey's experience, who have been customers since 2011, can be summed up by this review after a recent visit:
"I was very pleased with all the work done. I feel I received 120% service & they worked at a fast pace. I couldn't believe how fast the service was completed . . . . Danny kept me updated throughout the entire services & I really appreciated that too . . . . I will now be a regular customer for all future car Maintenance & repairs. I HIGHLY RECOMMEND THEIR BUSINESS TO ALL MY FRIENDS & FAMILY. THANK YOU FOR ALL YOUR GREAT SERVICE!!! AND THANK YOU FOR TAKING CARE OF ME AS FAMILY !!! "
If exclamation points tell a story, we believe Kimberly's review says a lot about how she feels about coming to our auto repair shop and driving close to 20 minutes to get here.
If you are looking for a mechanic that you can share positive exclamation points about, please call us or click the link below to schedule your appointment today.
CALL: 817-485-7340