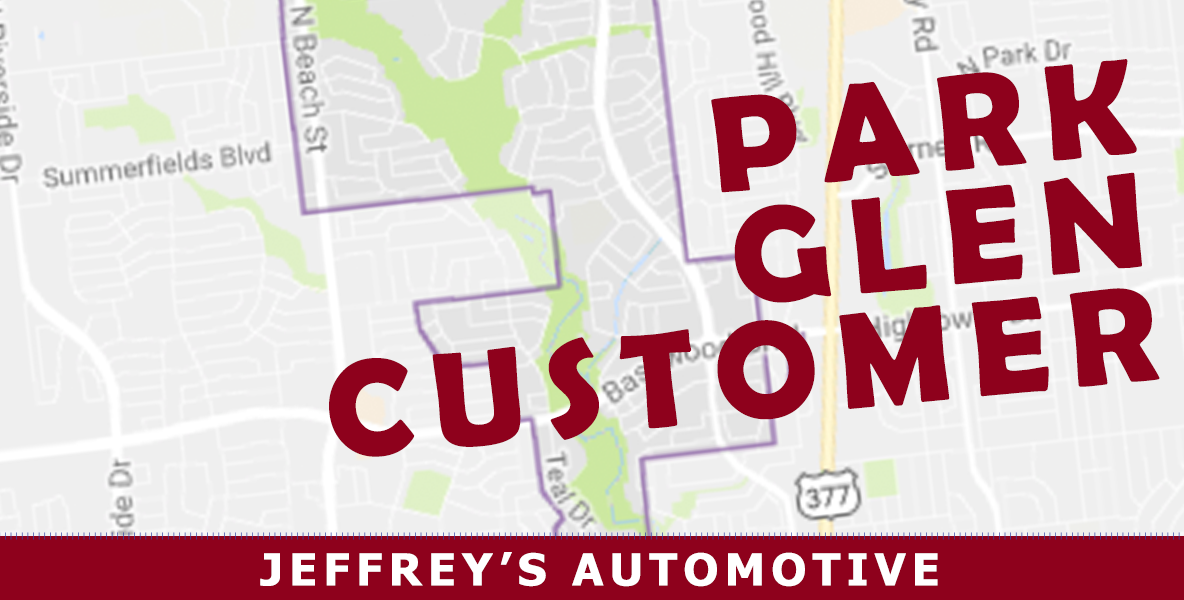 We have customers coming to our shop on a weekly basis from cities like Roanoke, Arlington, Hurst and even Grapevine. Of course, a large number of our customers live nearby as in the case of the Yeakeys who live in the nearby Park Glen area of north Fort Worth (Keller schools though) just a few minutes from our shop.
They Yeakey's experience, who have been customers since 2011, can be summed up by this review after a recent visit:
"I have been getting my car serviced for many years at Jeffrey's. The service is excellent, professional, and expert. I trust them completely with my car service. I reccomend them to anyone who needs a good mechanic. They have kept my 2002 Ford Escape (176,000 miles) running perfectly. Thank you Jeffrey's for all you do. My highest recommendation."
We are grateful for customers like the Yeakeys who continue to come back year after year and continue to give us a high recommendation.
If we can be of service to your car or truck (including diesel trucks), please call us or click the link below to schedule your appointment!
CALL: 817-485-7340