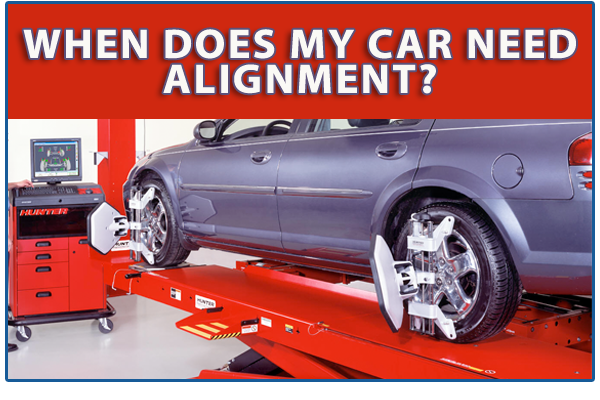 Driving in a car without proper alignment can be costly, not only in terms of money, but it's a safety issue, too!.
When your car or ` is out of alignment, there are several reasons why you can't afford to decline an alignment:
Poor alignment decreases gas mileage
Poor alignment decreases tire life
Poor alignment increases the risk of damage to other components, including steering components
Like mentioned earlier, driving in a vehicle without proper alignment is a safety issue as well . A car that is out of alignment can pull or drift away from the straight road, resulting in a possibly fatal situation.  Excessive tire wear can not only cost you money over time, but it can also lead to tire blow-outs and poor traction, which also has potentially disastrous consequences.
Safety is our #1 priority for you and your family – so if your car or truck is needing an alignment, we can fix it!
Because you are not alone in having questions about your car, see this article we wrote last year:  "2 Questions You May Be Too Embarrassed to Ask Your Mechanic – Understanding Your Vehicle's Alignment".
While most of our customers don't know the difference in the types of equipment a mechanic uses to fix their car, we do! Unlike other automotive repair shops in the area, Jeffrey's employs two Hunter 811 Laser Wheel Alignment Systems on site ensuring our customers a precision alignment. If you are comparing mechanics in Keller, Fort Worth, North Richland Hills, Watauga or any of the surrounding areas, be sure and compare the equipment they use and the state-of-the-art equipment we employ. It will positively make a difference in the quality of your wheel alignment!
At Jeffrey's, we can help you eliminate the worry when it comes to your suspension system. Our technicians use the latest technology and equipment to help your vehicle run smooth and safe!