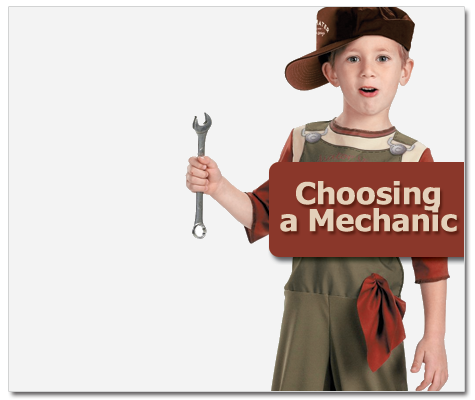 Are you in the Keller, North Richland Hills, Southlake, Saginaw or greater Fort Worth area?  Are you new to the area looking for a Christian mechanic in Fort Worth that hundreds of other customers have said can be trusted?  Are you dissatisfied with your latest repairs at the dealership, box store repair facilities or franchise mechanic?  Jeffrey's Automotive is family-owned and operated and have been serving customers in the same location for 34 years!
5 Things To Consider When Choosing Your Mechanic: 
Never authorize work to be done on your vehicle without a written estimate.  Such an estimate clarified that you will be contacted before any work not on the original estimate is performed.  The estimate should be specific and include both parts and labor charges.  At Jeffrey's, we follow this procedure with every single customer.
Find a mechanic who is ASE certified. ASE stands for Automotive Service Excellence. If the mechanic you are considering opted to skip the ASE, this might reflect on their commitment to serving the customer. At Jeffrey's, we have not just one, but 8 ASE Certified Technicians!
If your check engine light has been coming on, don't allow your mechanic to "reset it and let's see what happens." Your car's OBD (On Board Diagnostics) system will give specific codes relating to your check engine light problem. If your mechanic doesn't have the ability or knowledge to read these codes, or doesn't feel like it, you're wasting time and money at that shop.  At Jeffrey's, we have modern computerized diagnostic tools that read the codes that will often tell us what the problem is. 
Take a good look at the shop's work areas. A good mechanic will refuse to work in messing conditions. They will keep a clean organized work area, and clean their tools and equipment on a regular basis, usually daily. While oil stains are a part of life in a garage, a good mechanic knows how to keep his work area neat (and yes, grease on the mechanic's shirt is very normal).  At Jeffrey's, we do our best to keep our bays uncluttered and organized.
Follow customer review and recommendations, not coupons or flashy advertising. This applies to mechanics, dentists and real estate agents. There is no substitute for a thumbs-up from a good friend of family member. Good shops know this, and their customer service reflects it.  You can read about the HUNDREDS of reviews of satisfied customers of Jeffrey's Automotive in Fort Worth.
We have 5 service writers up-front in our front office eager to serve you, answer all your car care questions, and help you understand what your vehicle needs to be safe on the road!