TWO-WHEEL & FOUR-WHEEL ALIGNMENT
Keep your vehicle running safely and smoothly.
Your vehicle's suspension system serves a dual purpose – contributing to the vehicle's handling and braking for good active safety and driving pleasure, and keeping vehicle occupants comfortable and reasonably well isolated from road noise, bumps and vibrations. These goals are generally at odds, so the tuning of suspensions involves finding the right compromise. The suspension also protects the vehicle itself and any cargo or luggage from damage and wear.
Proper alignment geometry will extend not only tire life but also the life of your vehicle's steering and suspension systems. Alignment problems even affect fuel economy!
Due to the wide variety of front and rear suspension systems, the cost of alignments vary greatly depending on the type of alignment needed, if your car has been aligned before, or if it requires special shims to bring the alignment into specifications.
Jeffrey's employs two Hunter 811 Laser Wheel Alignment Systems on site ensuring our customers a precision alignment. We can help you eliminate the worry when it comes to your suspension system. Our Technicians use the latest technology and equipment to help your vehicle run smooth and safe!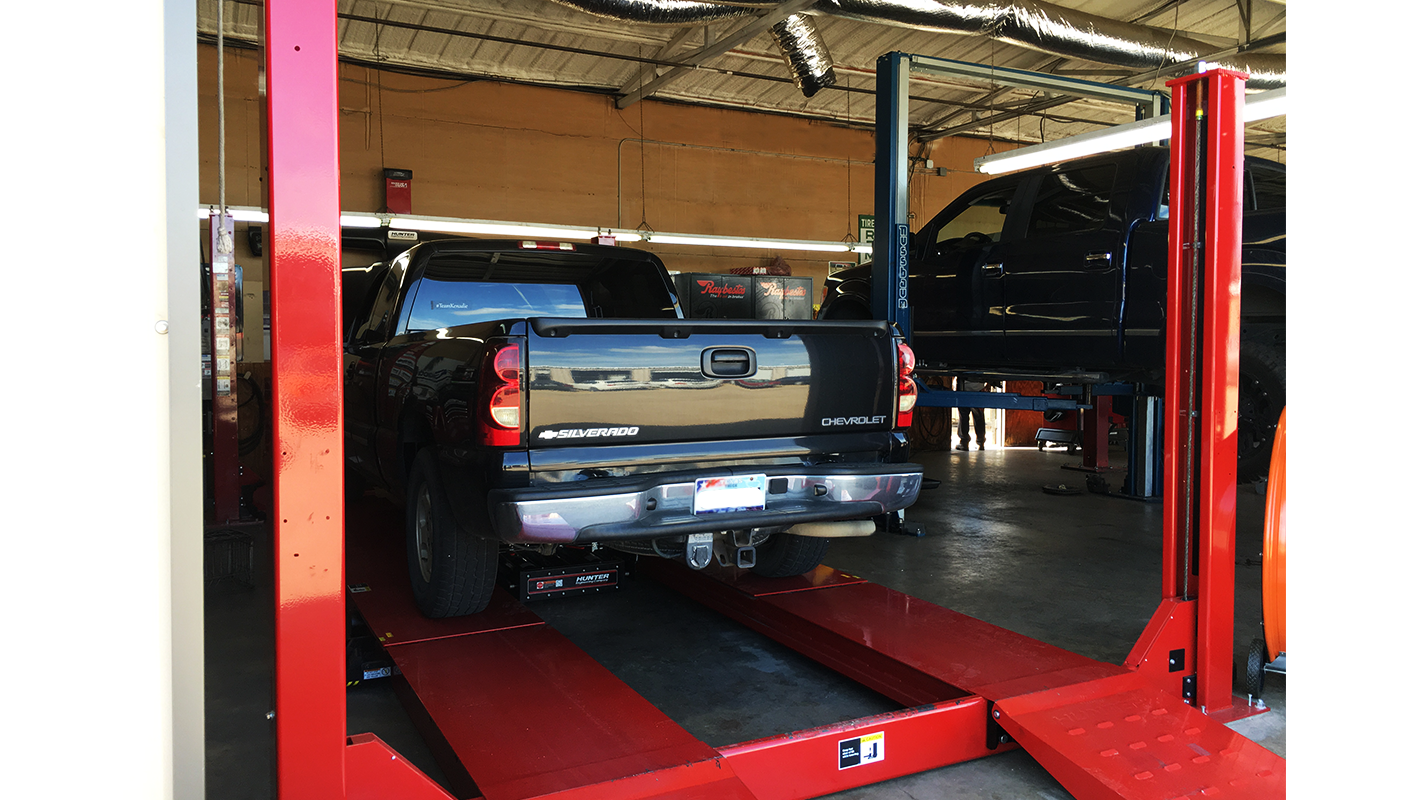 We can fix the following:
Diagnostics (dealership-level)
Shocks & Struts
Ball Joints
Leaf Springs
Coil Springs
Control Arms
Driving Axles
Air Ride Systems
Steering Racks
Suspension Bushing Replacements
Pitman Arm
Computer Alignment
Tie Rod Ends
Camber Kits
Idler Arm
Gear Box

Servicing all of Tarrant County!
NRH, Watauga, Keller, Southlake, Mid-Cities

Call us today:
817-485-7340
Address:
5913 Denton Hwy
Watauga, TX 76148
Hours of Operation:
7:30am - 5:30pm
Monday - Friday