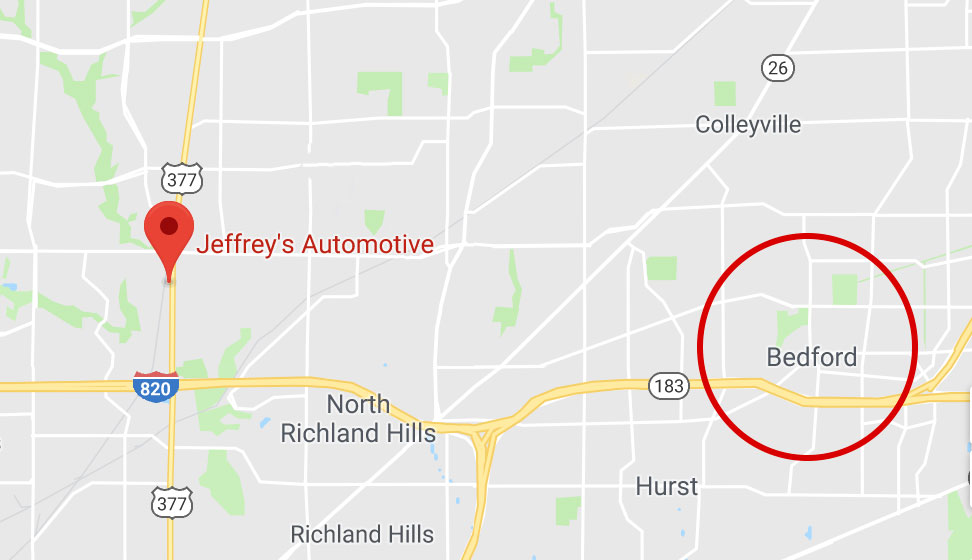 Rachel has been a customer for a couple of years. And she lives in Bedford.
Now, you are not familiar with the area, let us explain. Bedford (from the picture in this post) is a 20-minute drive and almost 10 miles from Jeffrey's. If you do know the area, you can imagine how many different auto repair shops there are between our shop and Bedford. So we are very grateful that Rachel says we are her exclusive repair shop:
"This is absolutely the only place I take my vehicle! They are honest, trustworthy, and have gone above and beyond to make sure everything is superbly maintained for me. I cannot recommend them highly enough!"
Thank you, Rachel! Again, there are many reputable repair shops in NE Tarrant County (even in Bedford), so we appreciate you brining your Mazda and Escort our way.
Recent other Bedford customers also shared their experiences: