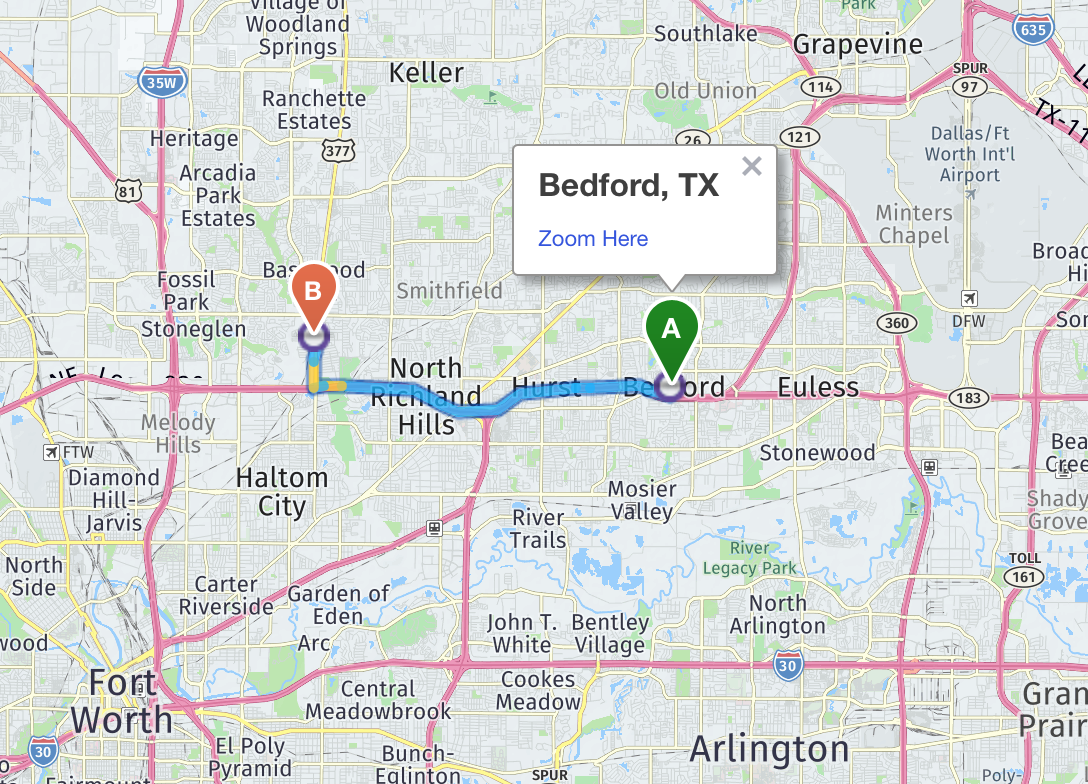 When you have been in the automotive repair business for 40 years (same location!), you are going to acculumate customers from a variety of places. We have customers from Watauga, North Richland Hills, Keller, Southlake, Colleyville, Roanoke, Justin, Arlington, Fort Worth, and a whole lot more!
We do have many customers as well from the Mid-Cities. Recently, a new customer, Marilyn, came as a referral from Discount Tire (we get a lot of those). She said this about driving to our shop from Bedford:
"Excellent service, customer service, and pricing. Worth the extra driving for me to come see y'all from where I am. Thank you."
Marilyn is certainly not the only Bedford customer. Here are some other reviews from Bedford customers:
So you can tell we love helping our Mid-Citiies' customers. If you live in Hurst, Euless, or Bedford (or anywhere in the vicinity), we know you have choices in car care. But we would love for you to give us a try. We are family-owned business, in business since 1979. We still have an on-site family management team and we want to treat you like family, too! We know finding a mechanic that you can trust is not easy, so give us a try!
Call us: 817-485-7340