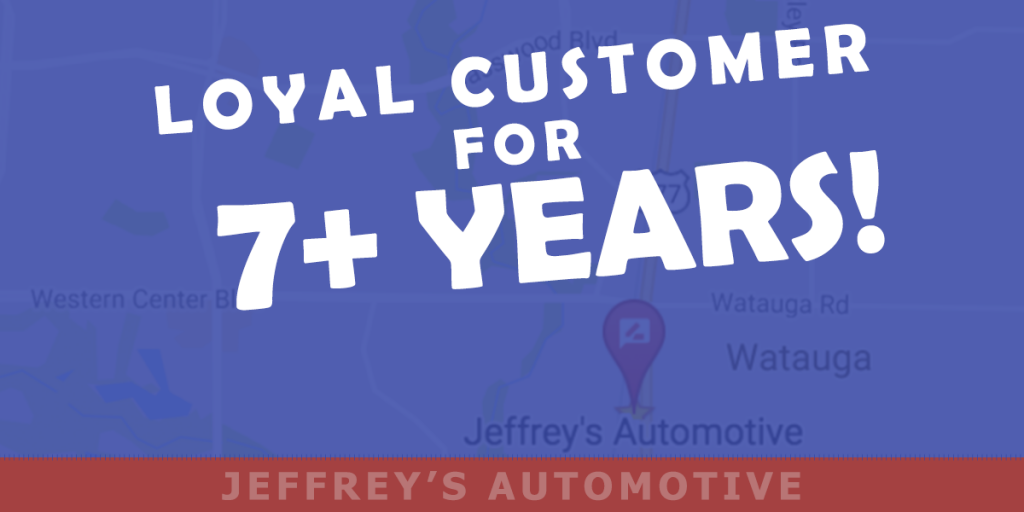 Each week, new customers discover Jeffrey's Automotive from Watauga, North Richland Hills, Southlake, Roanoke, Colleyville, Roanoke and any number of surrounding communities. Many of them share with us their review – click here to read thousands of customer reviews over the past 10 years!
In addition, we have thousands of loyal customers, some who have been with us during the entire TRIPLE DECADE history!
Recently, David Fowler shared with us his experience:
"Always a pleasure to deal with the friendly folks at Jeffrey's. They are honest, efficient, and accountable. I have never had a problem during my 7 plus years of service through this company. Thank you Jeffrey's! Y'all are the best."
David has been coming to our shop for over 7 years with his F150 trucks as well as Mitsibushi, Chevy and Ford cars.
READ THIS REVIEW FROM ANOTHER NORTH FORT WORTH CUSTOMER: North Fort Worth Customer: "Honesty & Integrity" will return him to Jeffrey's
If we can help you with routine maintenance, state inspection, brake repair, alignment or any other car or truck repairs, click the link below to schedule your appointment.