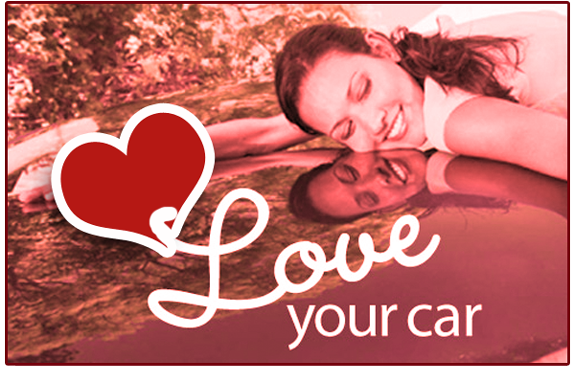 Do you really love your car?  During this Valentine's week, you may send chocolates and flowers to people you adore.  But have you shown proper TLC for your vehicle?  A few tips on showing your car a little love:
WASH ME – nothing says love to your car like a good car wash (and even vacuuming the inside!)
TAKE A BRAKE – have you had your brakes checked lately?  Concerned about the cost?  Read our post on "How much would it cost me to fix my car brakes?"
QUICK SERVE – one of the most overlooked areas of maintenance, but when was the last time you changed your oil and filter?  Might need to check that little sticker in the window.  Read a recent article, "7 Most Commonly Neglected Auto Maintenance Services".
GET ALIGNED– poor alignment can cost in gas mileage and wear out your tires.  Not sure about when to align, read this: "When Do I Need An Alignment On My Car?".
SEEK HELP – when your car is making unusual noises, dashboard warning lights are showing up, or it's just not acting right (and you don't know what's wrong), let one of our ASE certified technicians take a look.  We have serviced customers in Fort Worth, Keller, Watauga, North Richland Hills, Saginaw and other communities all over Fort Worth for 34 years in the same location.  We can take a look and let you know what's wrong.  We know cars and we love to take good care of yours.
ASK FRIENDS –  We may have served your friends' vehicles and want to take care of your cars too!  Click here to read what hundreds of happy Jeffrey's Automotive customers have said about their experience.
Show some love to your car this week!  Spring Break is coming up soon . . . is your vehicle road trip ready?  Make your appointment today.